Bride and Family notes and messages for Welch Photography & Video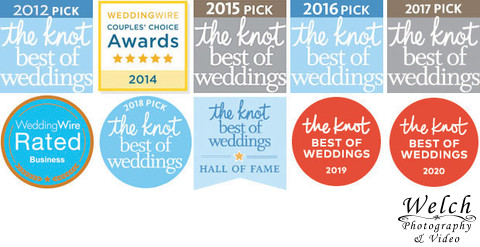 ======== 12/18/19
Hey Robert!! We absolutely LOVED all of the pictures! Thank you so much.
We will send you the pictures we want for the album soon!
Kristen Blanchard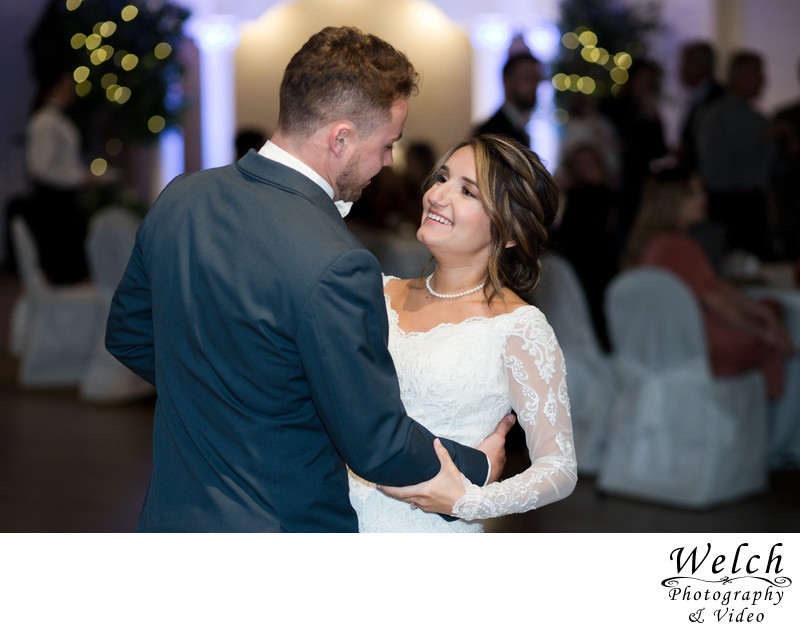 ======= 7/5/19
Hi Robert,
Just wanted to say thank you so much for helping make my wedding day so memorable. You were an absolute joy to work with, and I so look forward to seeing your photos. Thank you!!!
Shannon A
Hi Robert,
Oh my goodness! I'm so excited to look through everything! At first glance these are absolutely GORGEOUS.
Thank you so much Robert. I am THRILLED.
Best, Shannon
Hi Robert,
Thank you so much for our gorgeous wedding album! We love it! I have a card to send to you. Can I please have your mailing address?
Thank you again.
Best, Shannon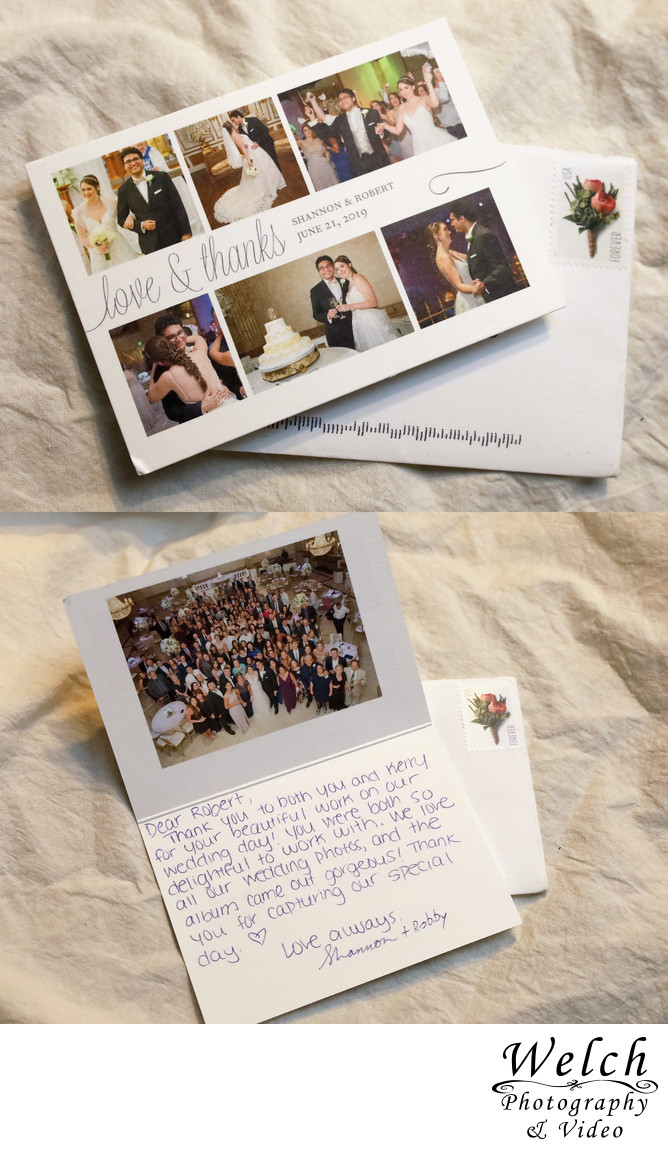 =======
3/22/19
Good morning Robert,
Thank you so much for these! Davin and I are very excited to go through these (photos)!
Patti
6/30/19 ...Everything looks amazing (on the video)! Thank you so much for all your help!
Davin & Patti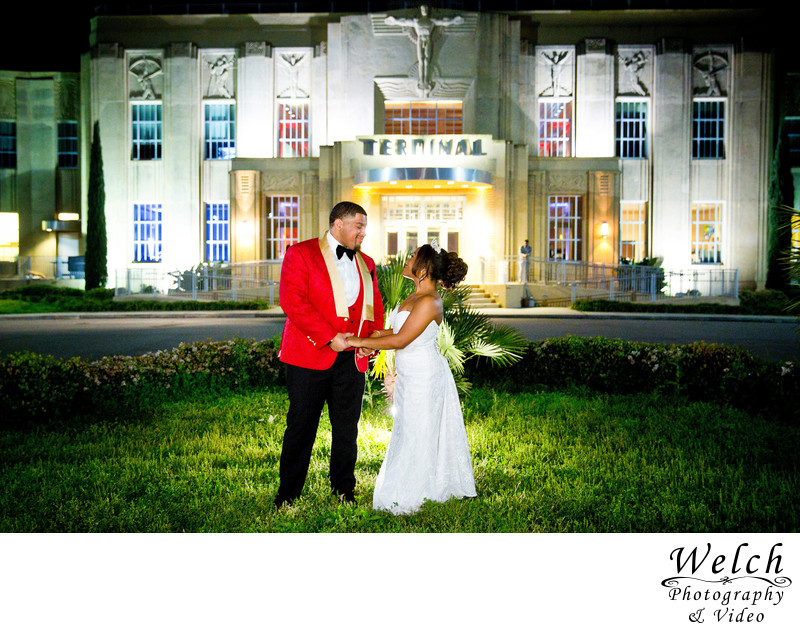 ==== June 10, 2019
Hi Robert,
First and foremost, we would like to THANK YOU for such an awesome job, the pictures are beautiful!! We will be going through them and deciding which ones we would like in the album and the ones that we want to order additionally. I would like an album so I'll be deciding as well.
I am in the process of forwarding the link so that others can purchase as well.
Again, thank you and we'll be in touch soon!
Sincerely,
Velina
May 24, 2019 wedding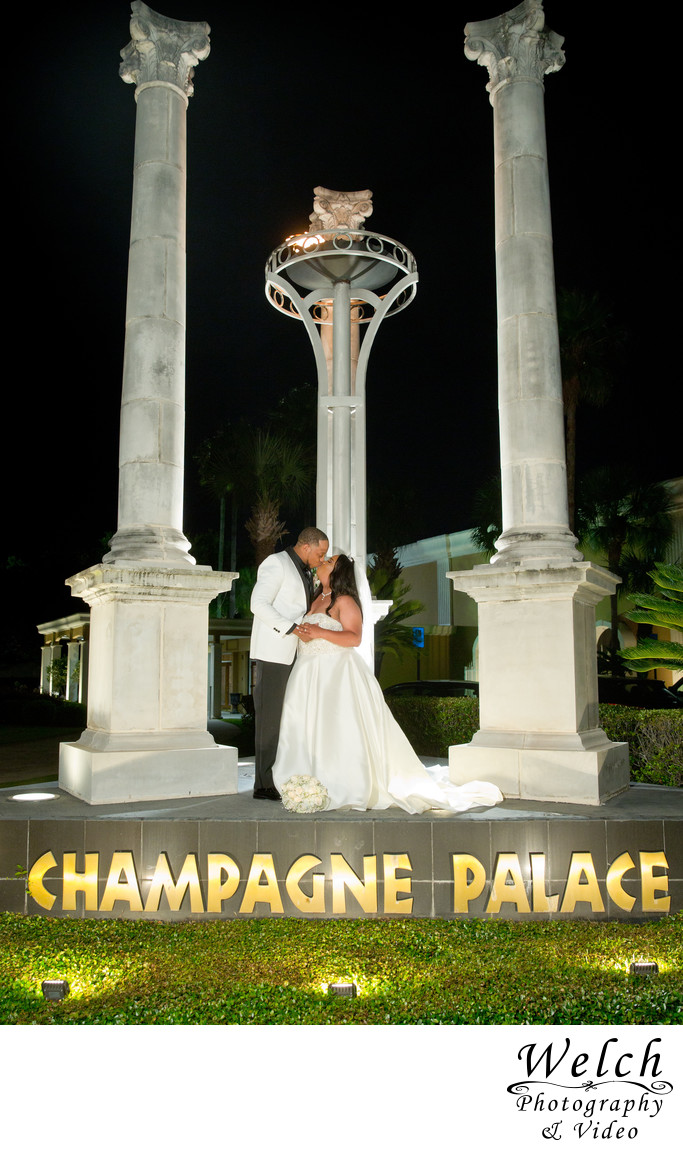 ==== May 27, 2019
Hey Mr. Robert,
Thank you so much! The photos are great! I think everyone did indeed have a good time and I hope you did as well. Yes that address is correct. Can't wait to see the video.
Thank you,
Sabrina
May 18, 2019 wedding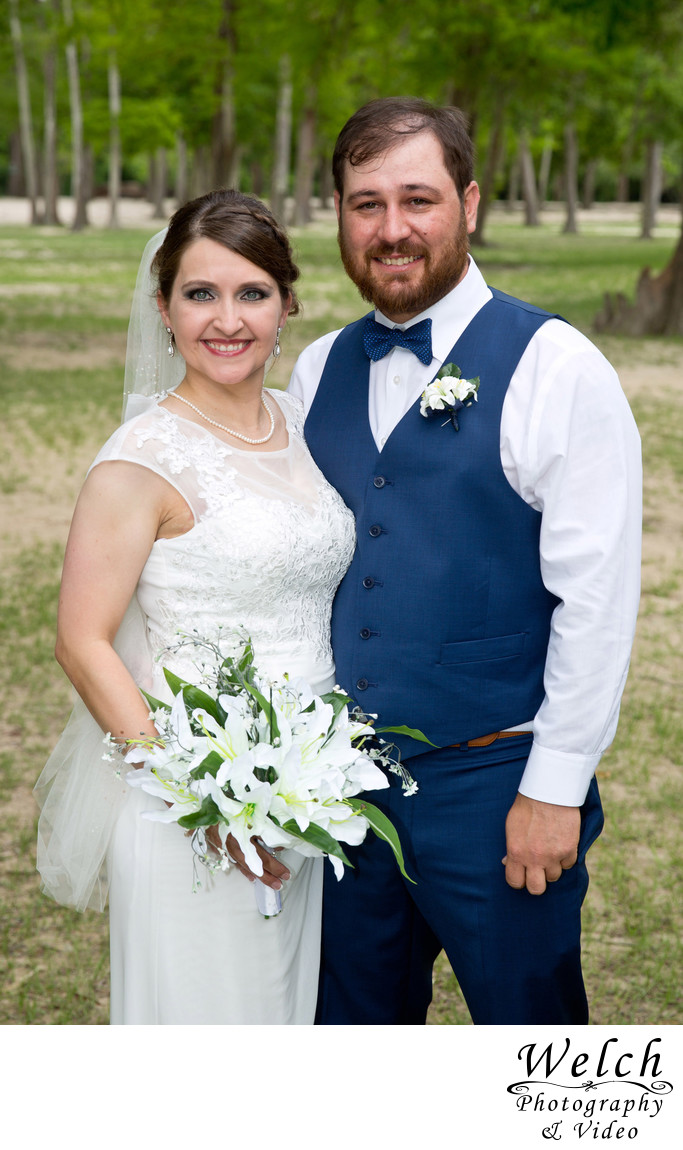 ==== May 2, 2019
Hello Robert,
Oh my goodness! These photos came out absolutely stunning!!! Thank you so much! It was such a beautiful fun day and we are so grateful that you were able to capture it for us.
That sounds so great! Thank you again so much for everything! They came out beautiful! My mom loves them!
Best Regards,
Cassandra Travieso
Daughter of bride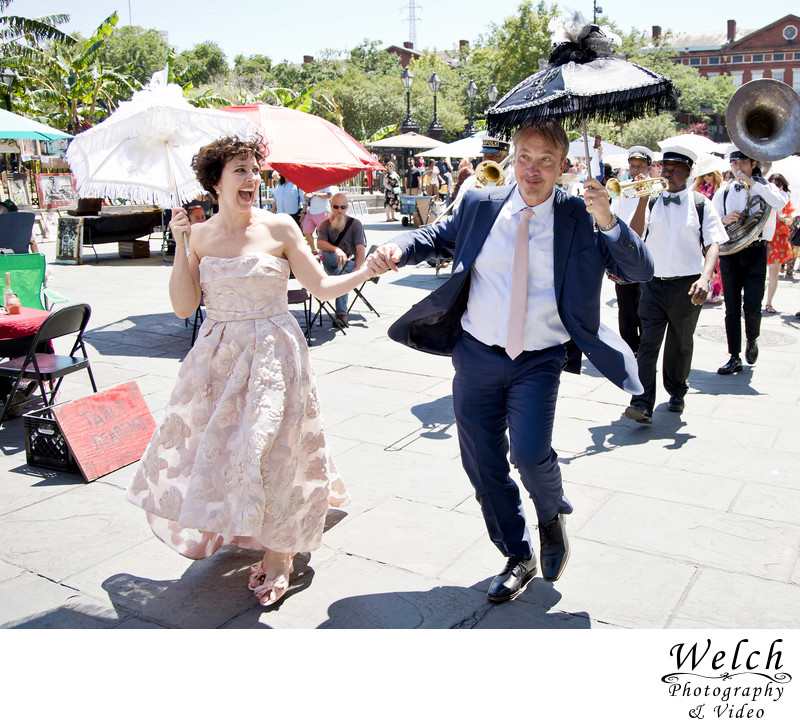 ==== Jan 3, 2019
Happy holidays to you and your family. Yes the holidays went over very well. Really busy but full of joy at the same time. The pictures look amazing, we still are going over them again taking it all in. But yes thank you again for the amazing job. …
…Thank you very much Robert.
Thanks,
Isaac & Sherome
Wedding – 12/22/18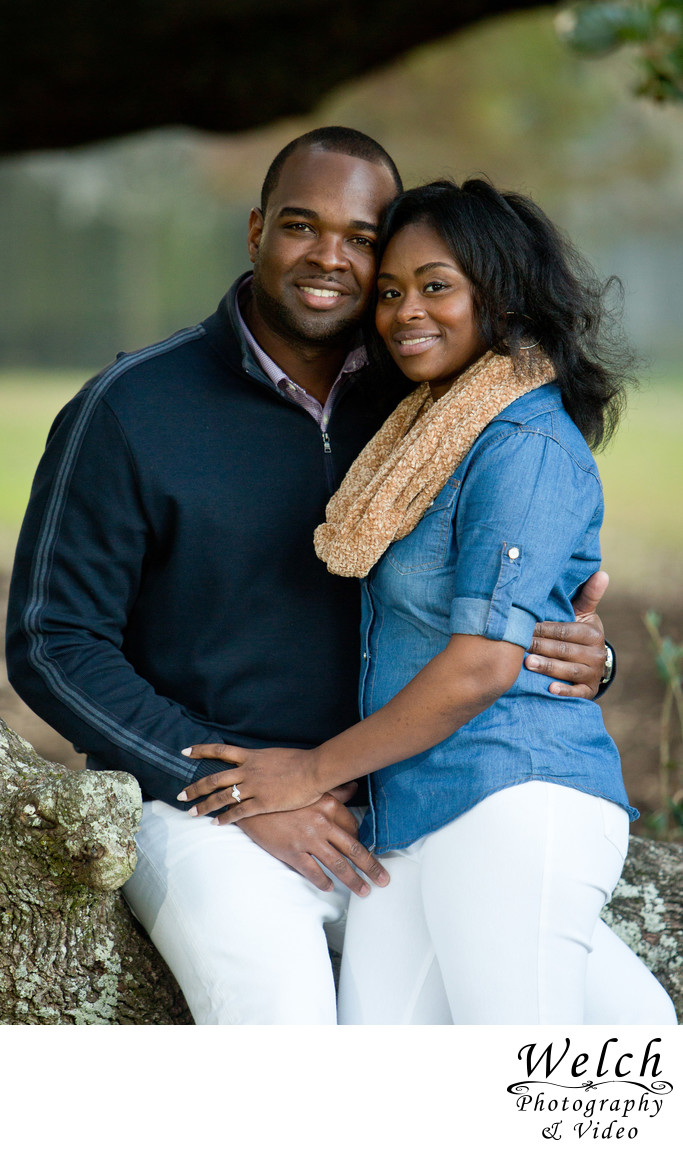 ==== Dec 28, 2018
Omg you are too sweet!! Thank you so much!! We love it and can not wait to see the entire thing! Thank you again! And yes that is the correct address!
Amy Dassey-Lado
Wedding – 11/17/18 video (Posted Online Highlight Clip)
==== Nov 28, 2018
Thank you so much Robert, we love them!
We'll be in touch!
Kristi Suter
Wedding 11/17/18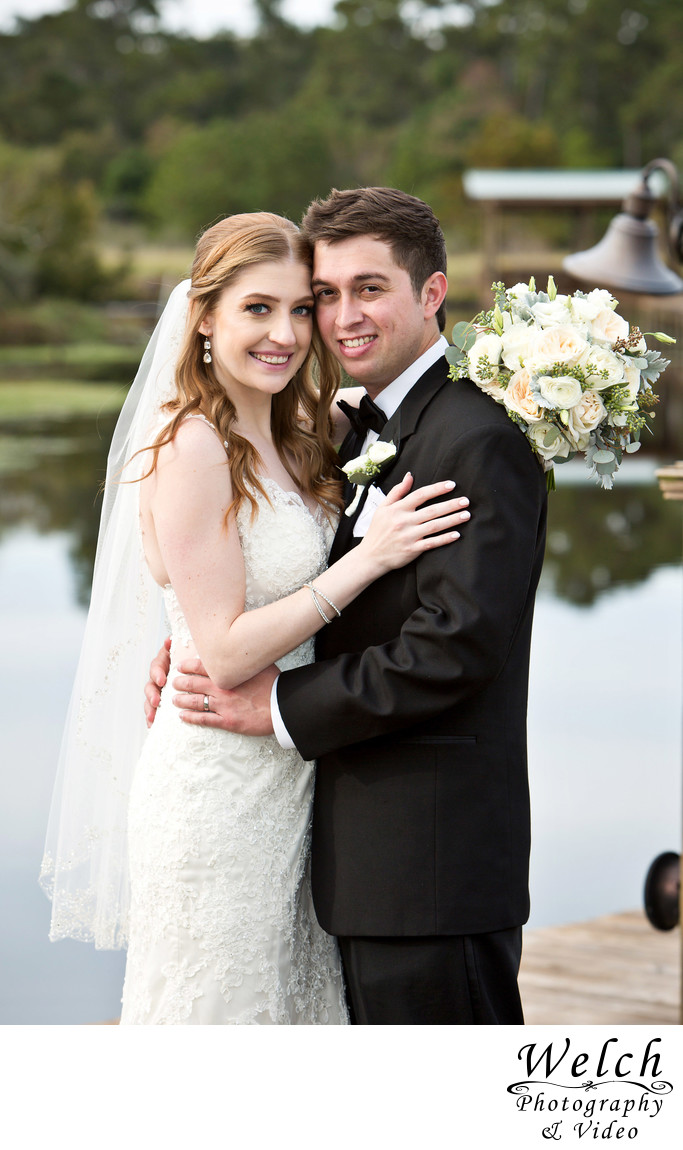 ==== Nov 26, 2018
Hi Robert,
The pictures are gorgeous, I love them all. Thank you again for everything.
Thanks again,
Brittany Hepting-Ballangher
Wedding 11/10/18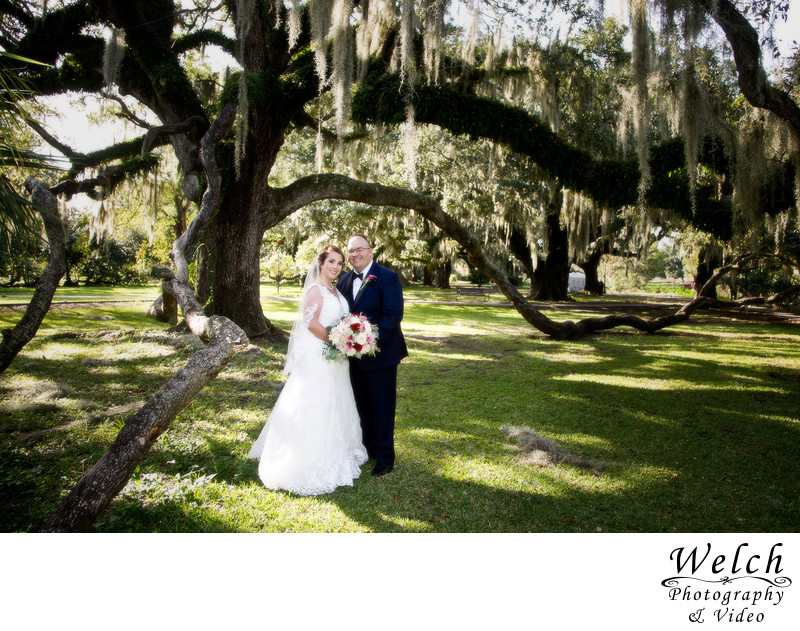 ==== Nov 17, 2018
Hey Robert,
Sorry for the delayed response its been hectic here in Houston after we got back from the wedding!
Thank you for all of the amazing photos and memories captured throughout the day! You got some very great candid shots of everyone most definitely having a great time and we are really happy with how everything turned out.
Thanks again and hope you have a wonderful weekend!
Josh & E'Leece Lorey
Wedding 11/3/18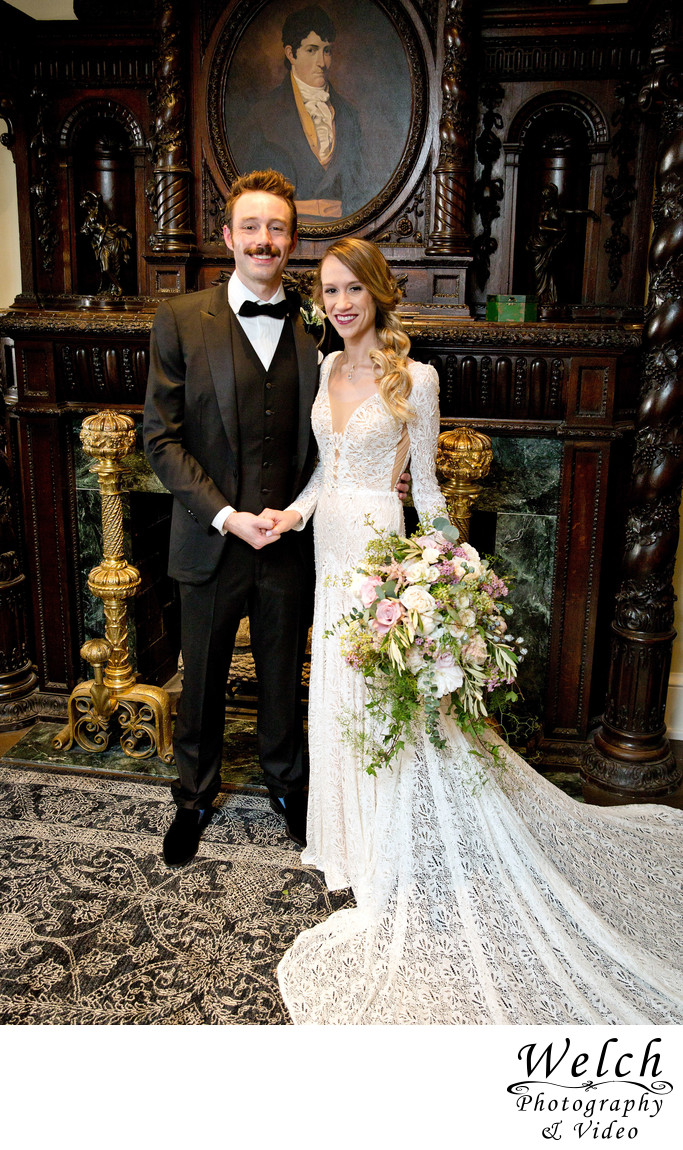 ==== Nov. 14, 2018
Thank you Robert,
Thank you and your wife so much for capturing our wedding so perfectly and for staying the extra hour!
Thanks again,
Taylor Scully-Fabre'
Wedding 10/27/18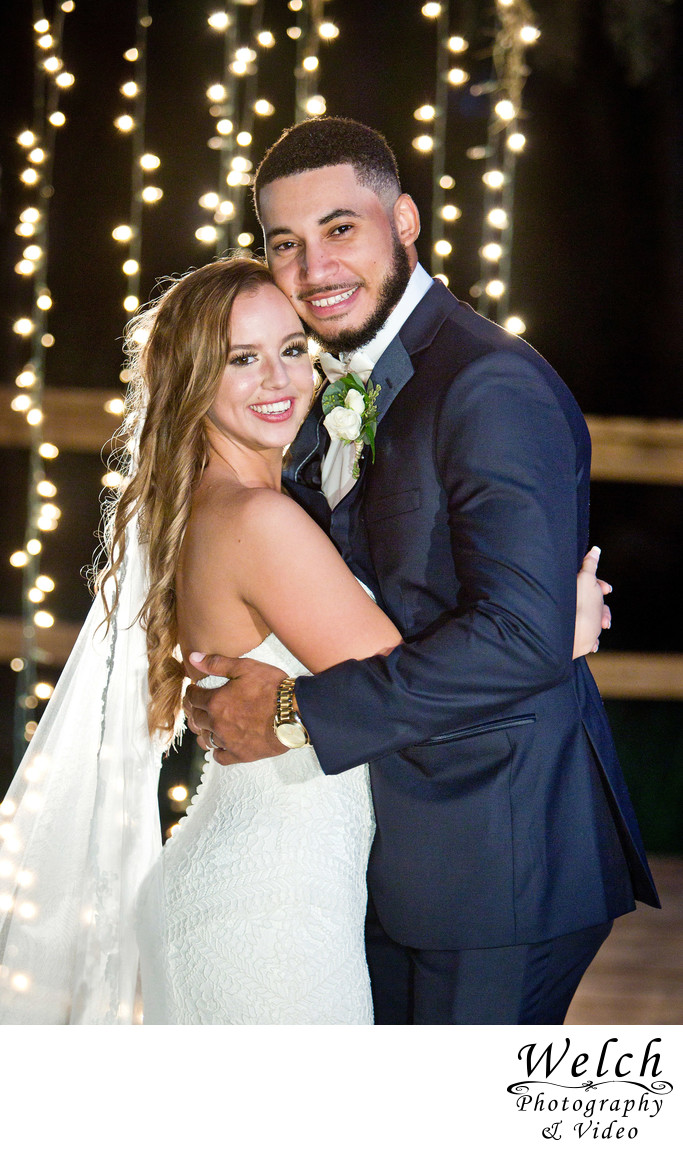 ==== Oct 10, 2018
Robert,
Thank you so much for all of the beautiful photos! We will go through all of them and pick out our favorites for the book and give you the list soon. I really appreciate you capturing our wedding day.
Sincerely,
Donna Simms-Marinos
Wedding 10/6/18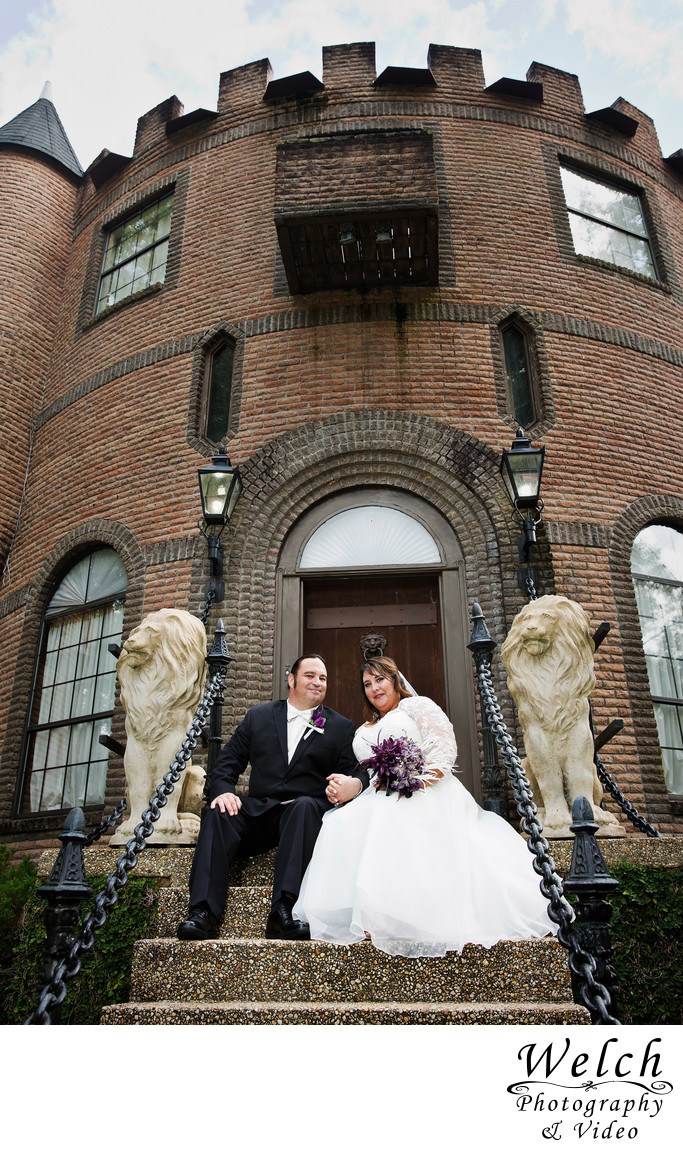 ==== Sept. 13, 2018
Robert,
Your photos are wonderful! Thank you so much. Again, we love and truly appreciate your work!
Terry Dempsey
Mother of Bride – wedding Sept. 1, 2018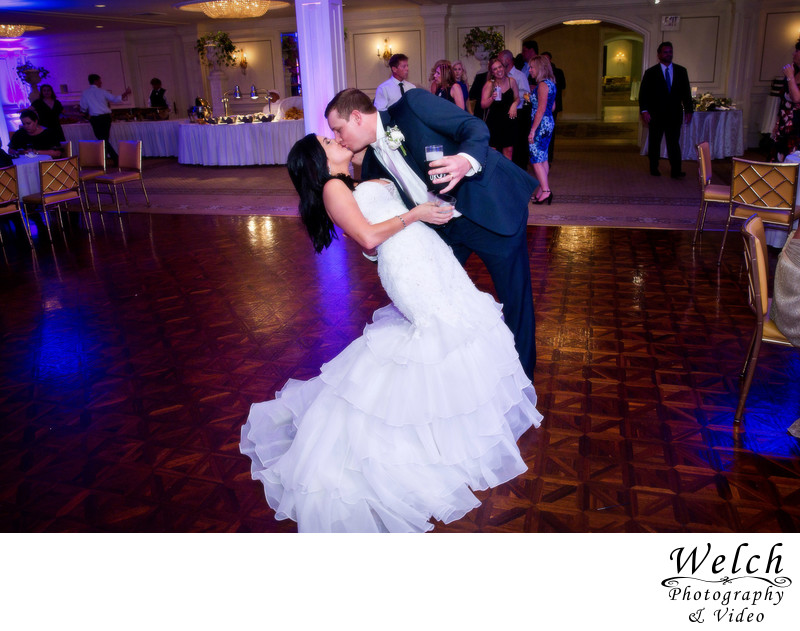 ==== Aug. 16, 2018
Mr. Welch,
The pictures came out splendid! Thank you so much for perfectly capturing our day.
Thank you,
Callie Mulina-Mulkey
Wedding – Aug. 11, 2018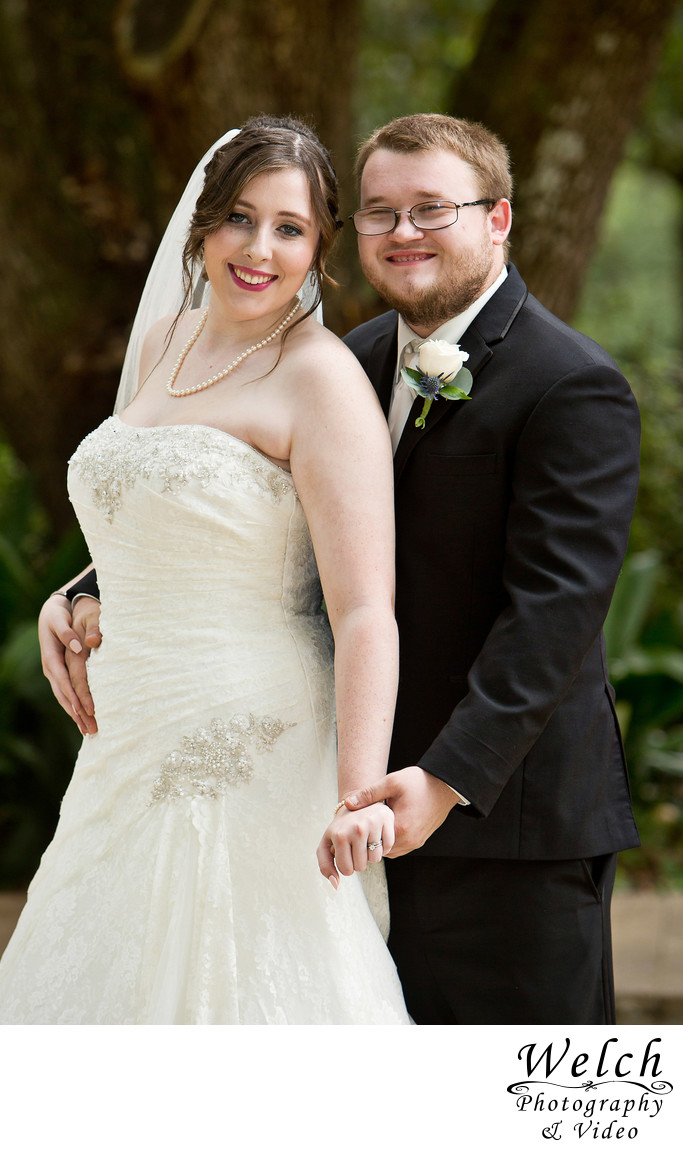 ==== May 28, 2018
Robert
Thanks the pics are beautiful
We will be in touch for the order of the book and anything anyone else wants also.
thanks again
Jerome St. Pierre
Wedding May 4, 2018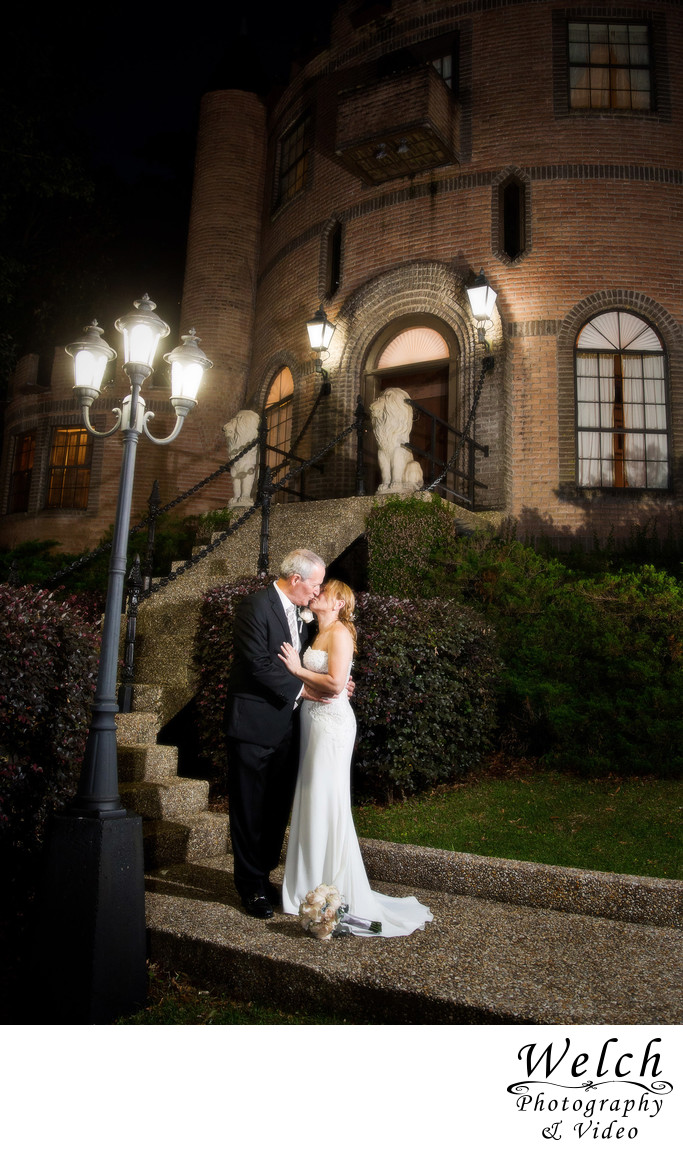 ==== May 6, 2018
The pictures are absolutely amazing! It was such a pleasure to work with you!
Lauren Lecompte-Shows
Wedding – March 10, 2018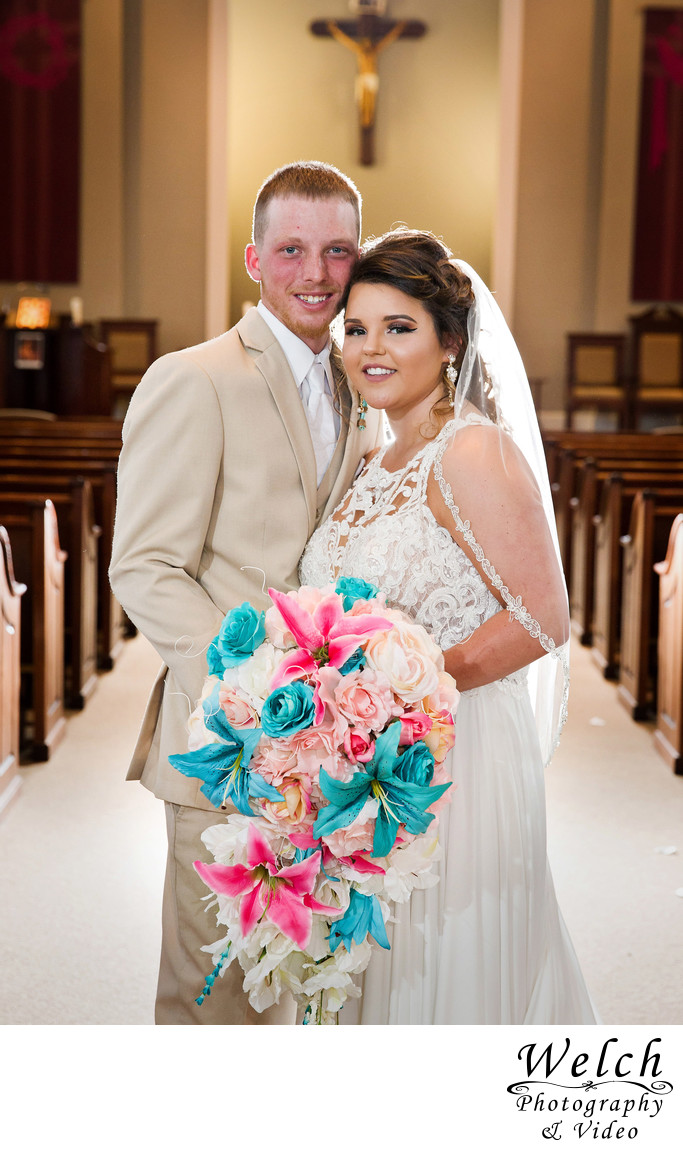 ==== May 3, 2018 <Sent thank you card>
Great! Thank you! We received the files in the mail as well. Thanks again!
Byron & Lindsey Marks-Gilbert
Wedding - Mar. 3, 2018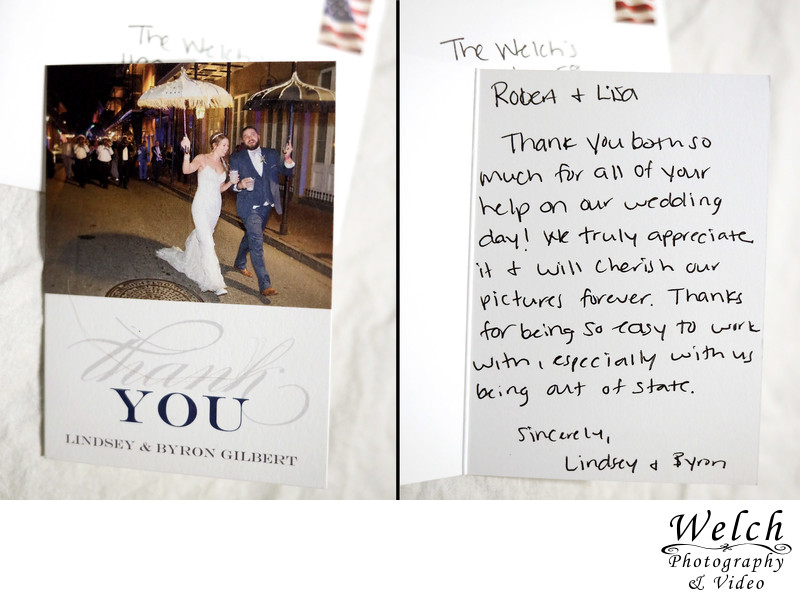 ==== April 18, 2018
Thank you so much! We're so excited! And we've also been getting lots of compliments on all the pictures!
Mrs. Peter Galmiche
=== April 22, 2018
Hello Robert,
I know it is Sunday, but I wanted to let you know I did receive the picture over the weekend. It is absolutely breathtaking and grand! It exceeded our expectations and we can not thank you enough for everything! It has been a pleasure.
Peace and progress,
Mrs. Peter Galmiche
Wedding Feb. 10, 2018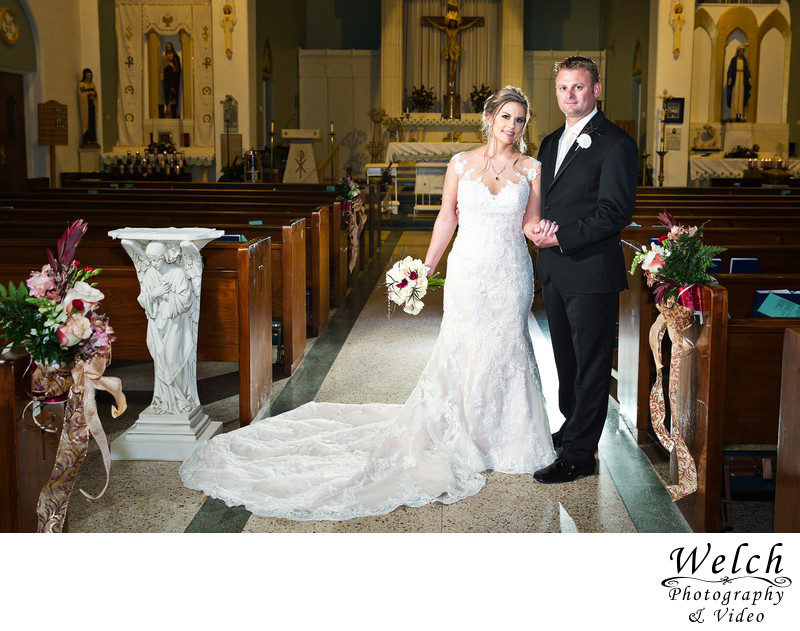 ==== Jan. 18, 2018
Thanks so much it was a pleasure working with you!
Amanda Vogt-Broussard
Dec. 31, 2017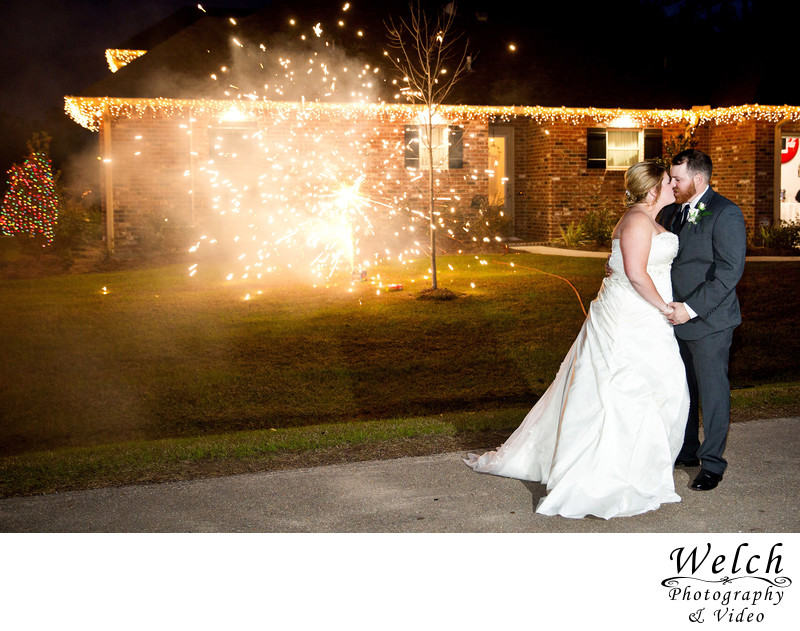 ==== Jan. 8, 2018
Hi Robert. The pictures look great. When we're ready to order prints I'll contact you. Also wanted to thank you and your crew for everything. Great job!
Shawn McCann
Mother of bride – wedding Dec. 16, 2017
Guerin-Lopiccolo wedding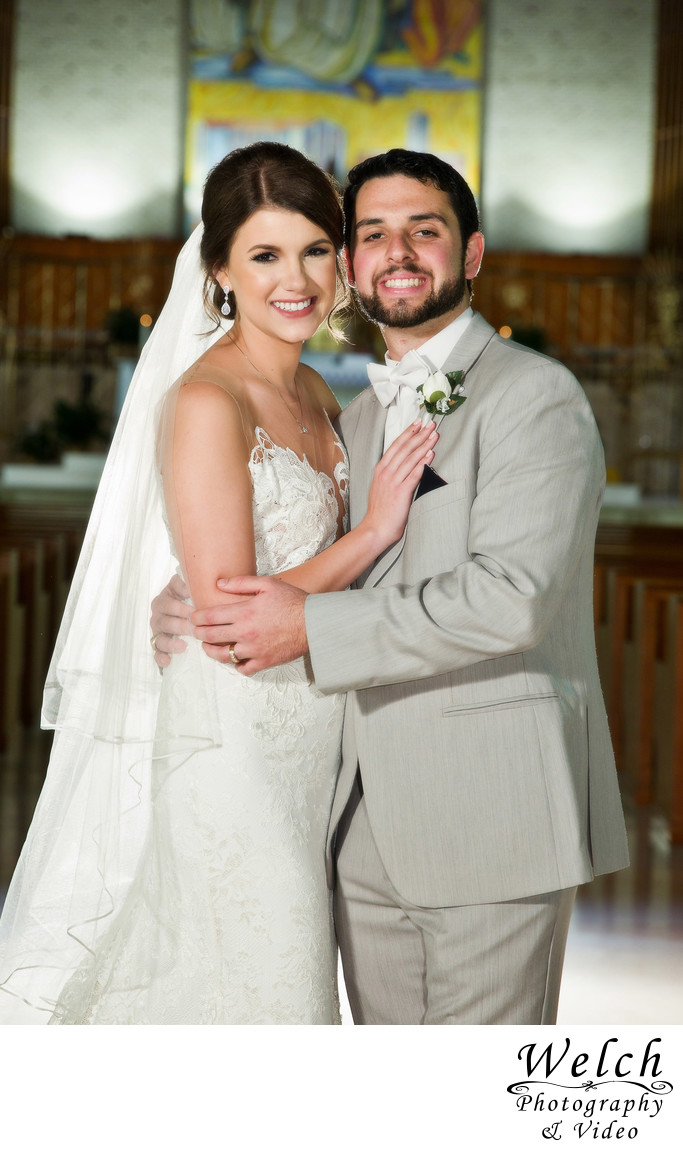 ==== Dec. 6, 2017
Thank you Robert they all look incredible!
Thanks again!
Sarah Strauss-Mujica
Wedding Nov. 11, 2017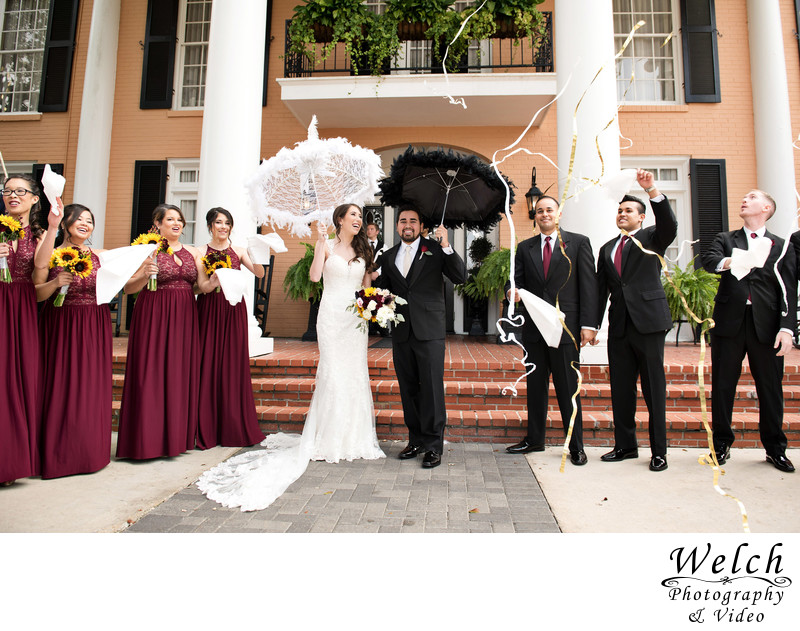 ==== September 18, 2017
Hi Robert
The photographs are absolutely beautiful! We are going to have a tough time picking out favorites.
Again, thank you so much. We will be in touch soon.
Mary Aguilar
Mother of Bride – wedding Sept. 9, 2017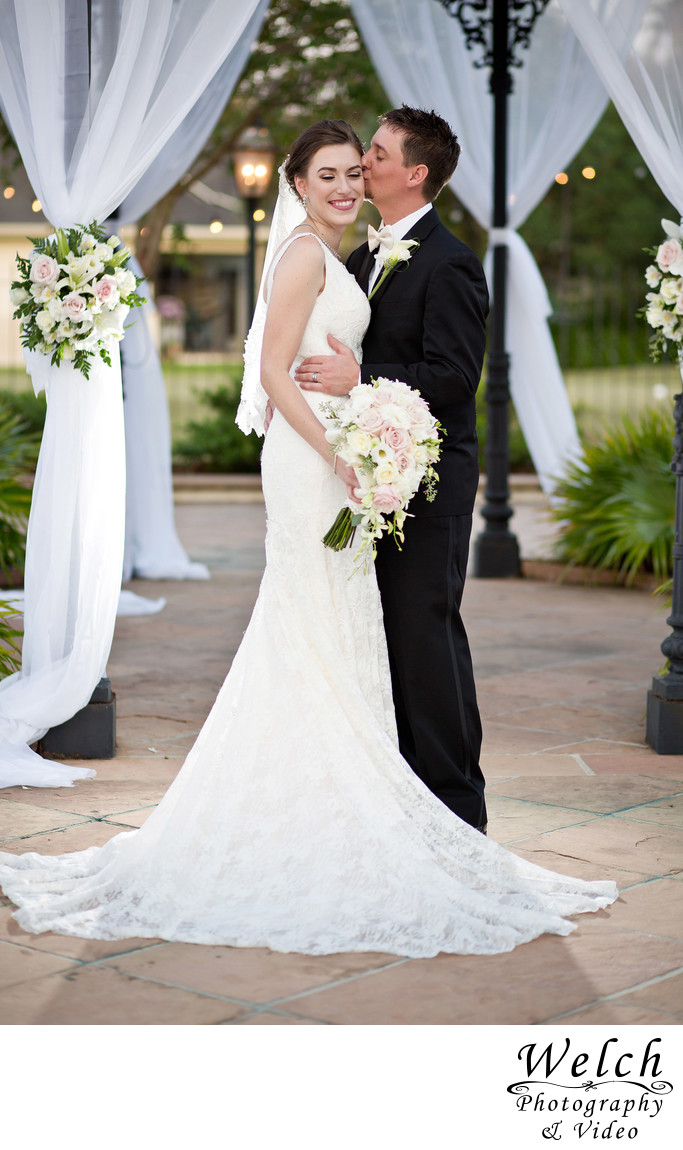 ==== August 7, 2017
Hey Rob! (The print) came out beautiful!! The photo is already framed and hanging on the wall :) we can't thank you enough for capturing all those special moments!
Remy Ortiz-Verrette
June 24, 2017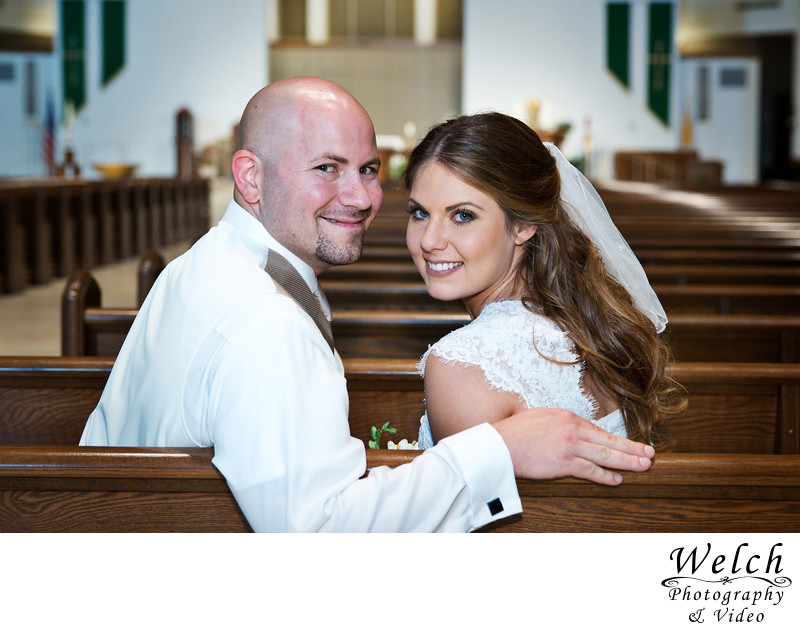 ==== July 1, 2017
Thank you so much!! We love the photos!!!
Natalie Villafane-Fiol
Wedding June 4, 2017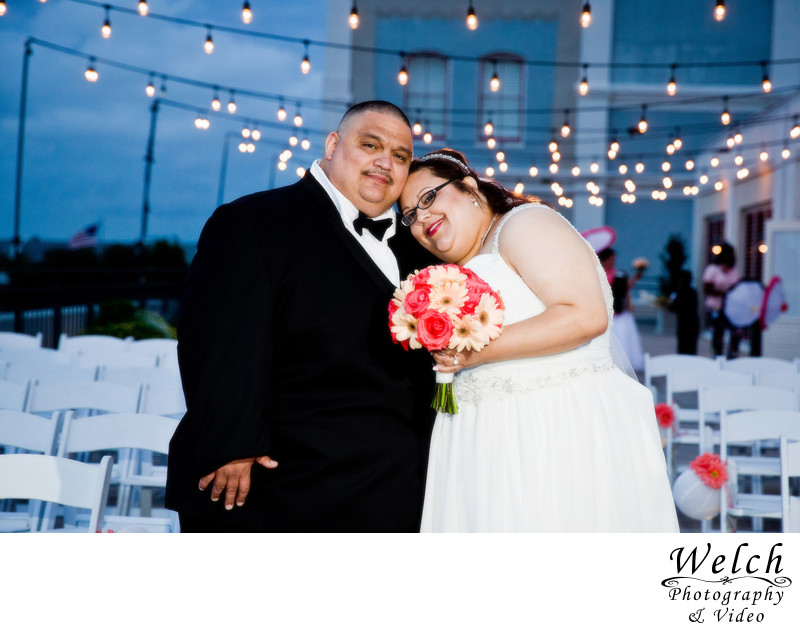 ==== June 17, 2017
Thank you so much! Everything looks amazing!!! I shared the album on Facebook.
Megan Drago-Fabian
Wedding 5/27/18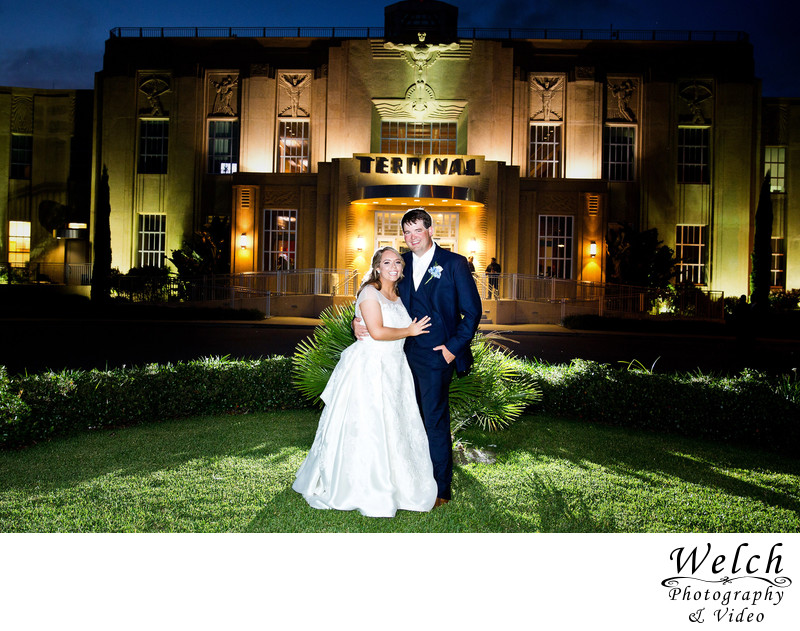 ==== June 1, 2017
Hi Robert,
Album is lovely!! I'm sure a lot of brides tell you this but it is such a big day that you plan so long for then after the fact your memories are really just the pics and video. The day was such a blur I do not personally recall much of the day. It was really hard to select between all those pictures.
Meghan Keating
Oct. 15, 2016 wedding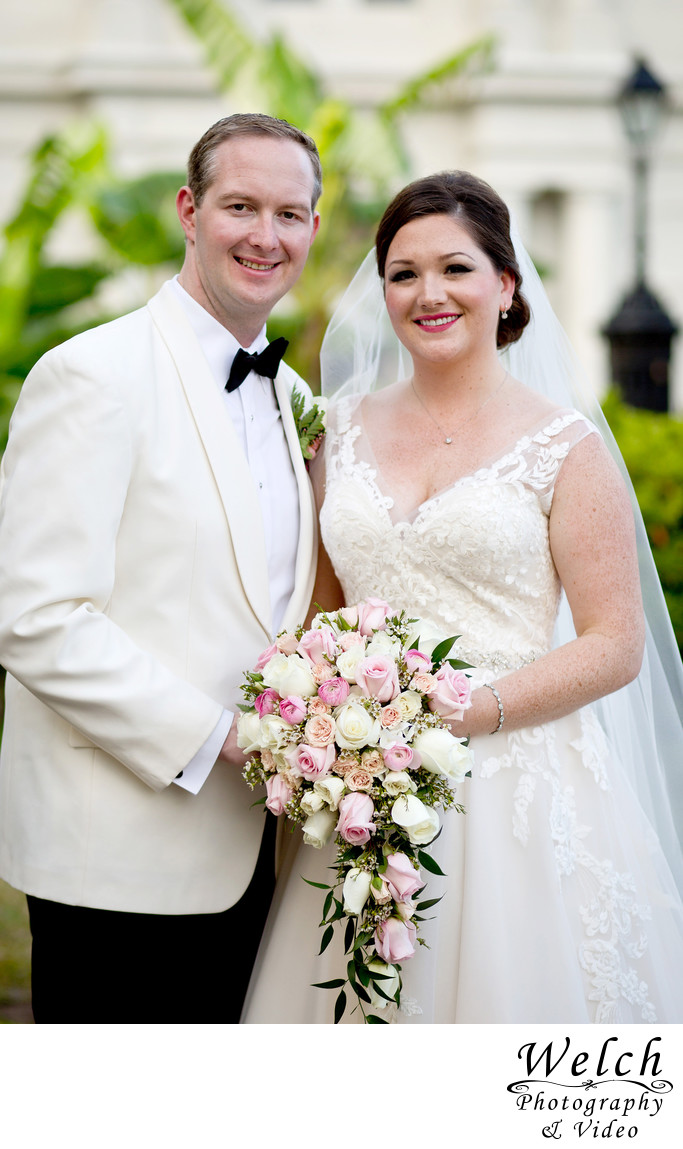 ==== May 29, 2017
Thank you so much for capturing this day for us!!!! I can't tell you how much my family loved having you around and I love all the images you have sent to us!!! Thank you for an AMAZING JOB!!!
Just looked at them all!!! You OUTDID yourself and Chris and I are SOOO Happy!!! Address is 2418 Bluff Court. After we digest them for a few days we will talk about how to get a photo book and maybe touching up a few for larger sizes! I am BEYOND AMAZED and SO HAPPY!! THANK YOU!!!
Angela Rowell Kercheval

May 13, 2017 wedding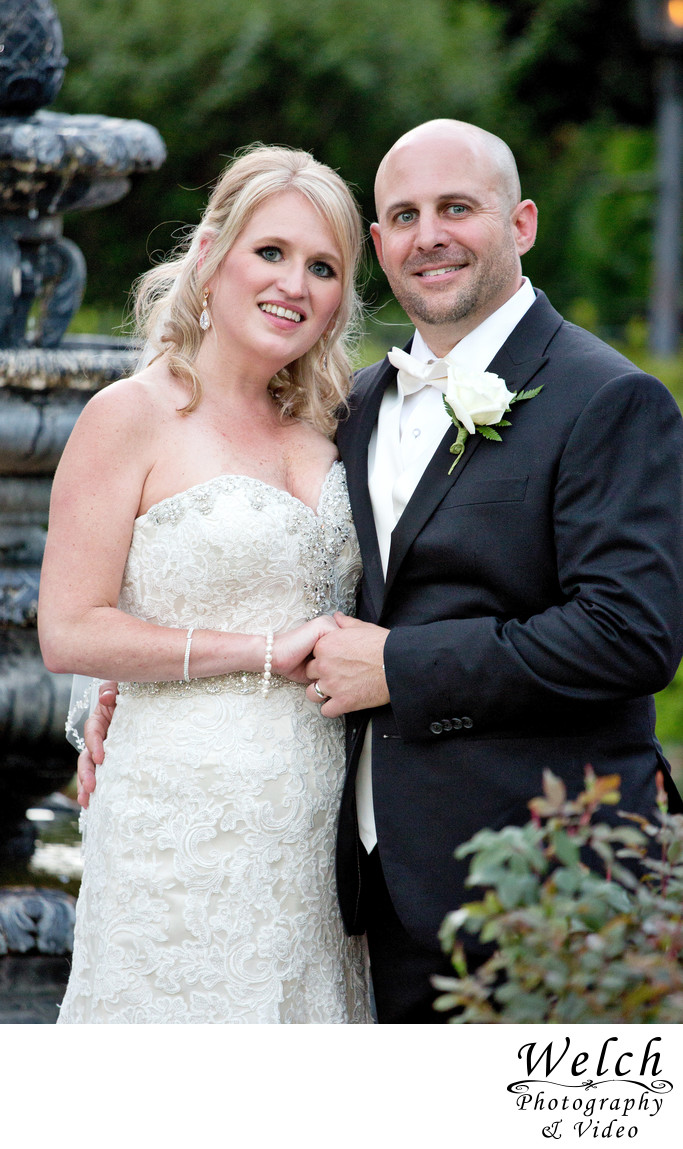 ==== Apr. 6, 2017
Dear Robert,
Received the video and watched them last night. It came out great.
Thanks so much, it was a pleasure doing business with you.
Barbara Russo
(Russo - Parkinson wedding 9/10/2016)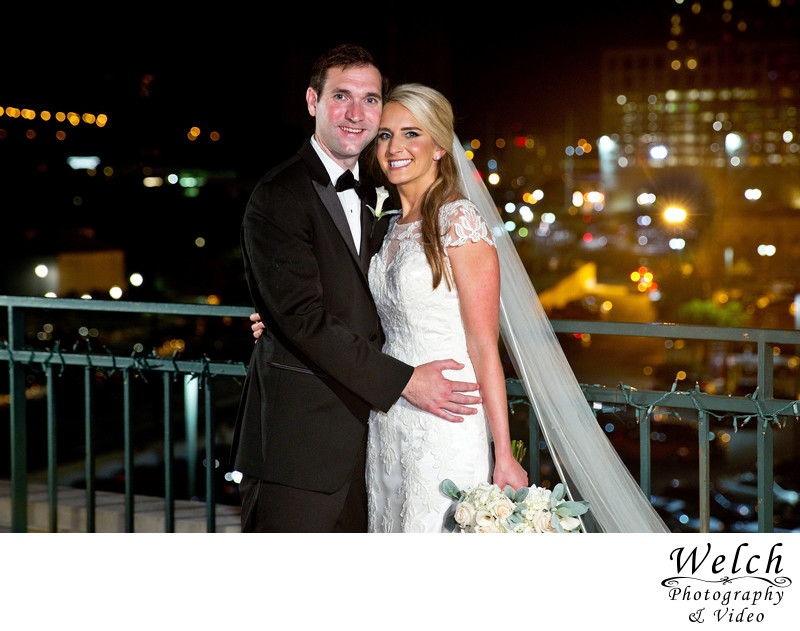 ==== Apr. 4, 2017
Robert,
We were absolutely amazed at how awesome these pictures turned out! You truly did fantastic work. Thank you for all your hard work!
Kind regards,
Sylvia Soto - wedding 10/7/17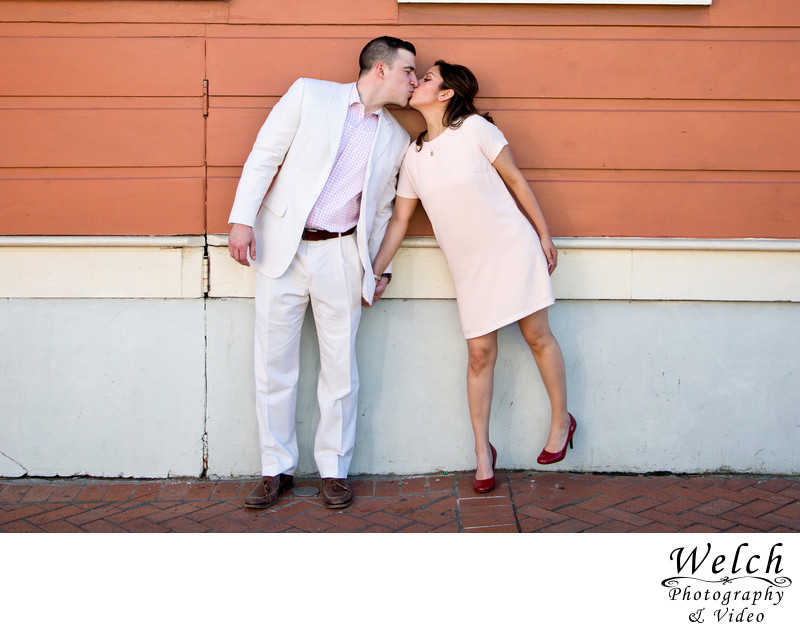 ====Mar. 6, 2017
The pictures looked absolutely amazing!! You did an incredible job!!! ...
Thank you so much!!!
Kelsey Shreve-LaCaze
Wedding - 2/28/17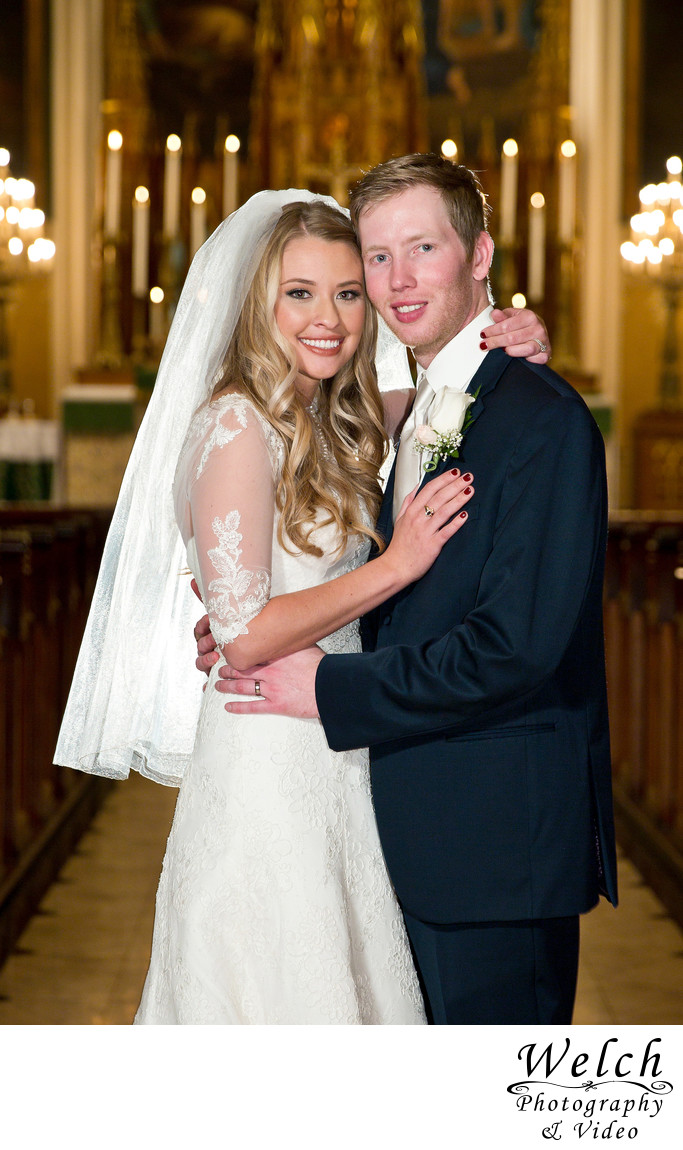 ==== Nov. 5, 2016
We are so excited to see our photos! The ones you posted on Facebook came out AMAZING!!
Perfect!! Seriously, thank you so much again!!!
The photos turned out GORGEOUS!
Ashley Bogac
Wedding – 10/8/16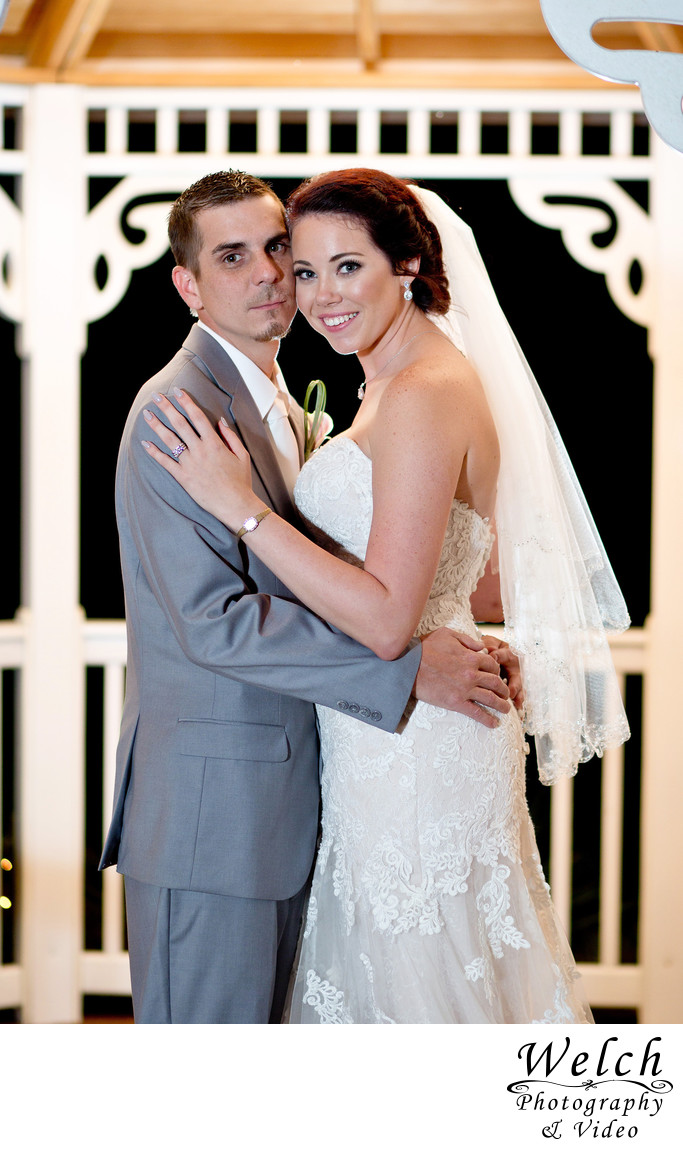 ==== September 25, 2016
So I finally was able to watch our wedding video!! It was awesome!! Thank you so much for doing such a great job putting it together. Y'all are the best photographers and videographers. I will definitely recommend y'all in the future.
Kristin Bergeron
Wedding – 2/27/16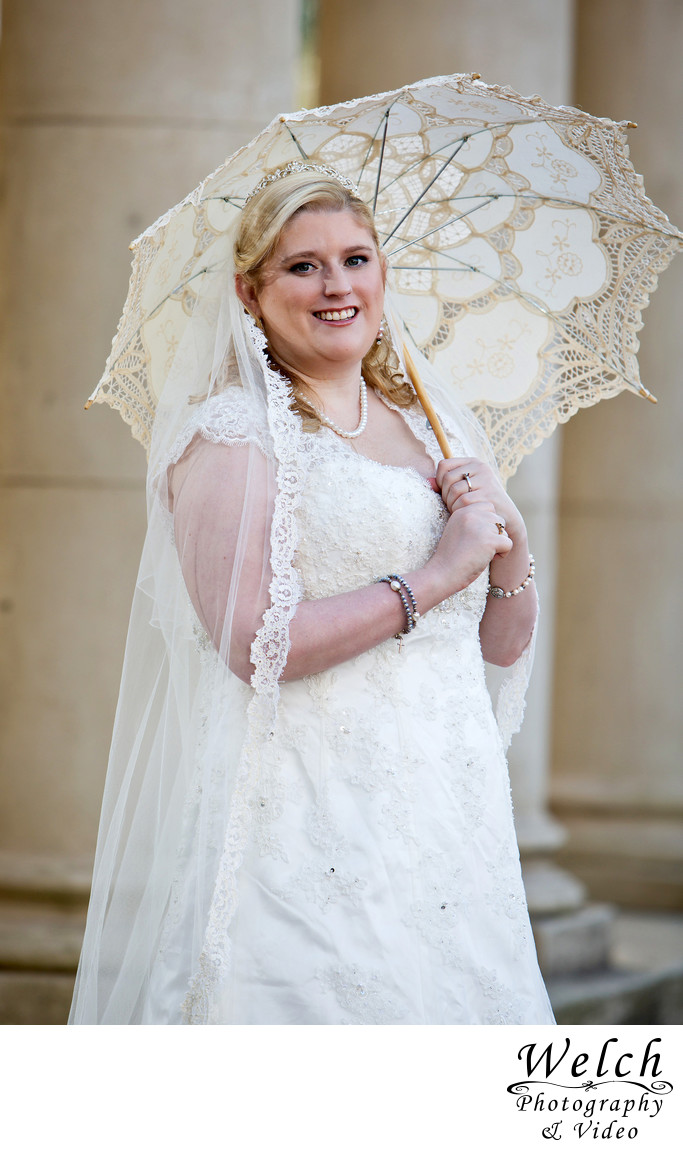 ==== July 10, 2016
Thank you for everything! The pictures turned out beautiful. You and your team did an excellent job. I have a few friends and family members getting married and I have recommended you.
-Nikki Smuck
Wedding 12/12/15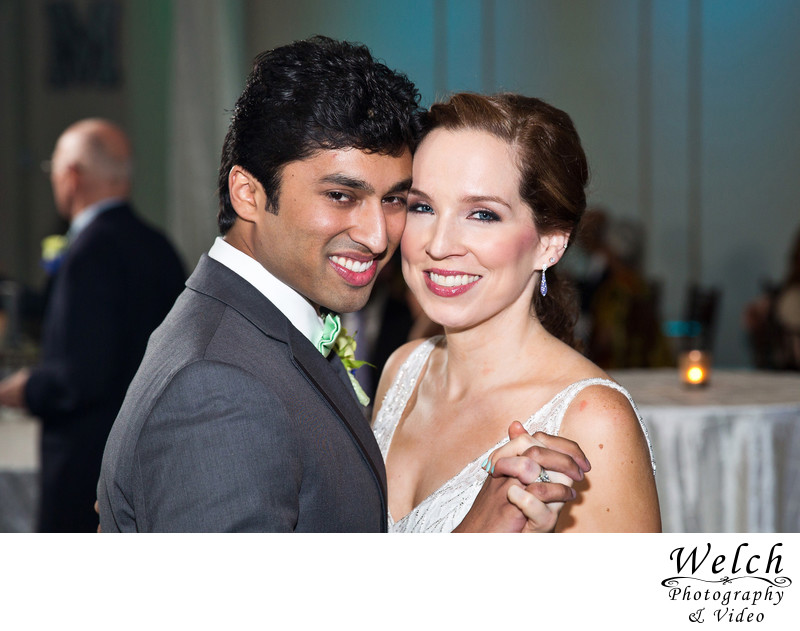 =========== 4/8/16
Emily Freese
Thank you so much! Paul and I enjoyed looking at them all. …. Once again, thank you so much for taking all of the beautiful pictures!
Emily & Paul
Wedding 3/26/16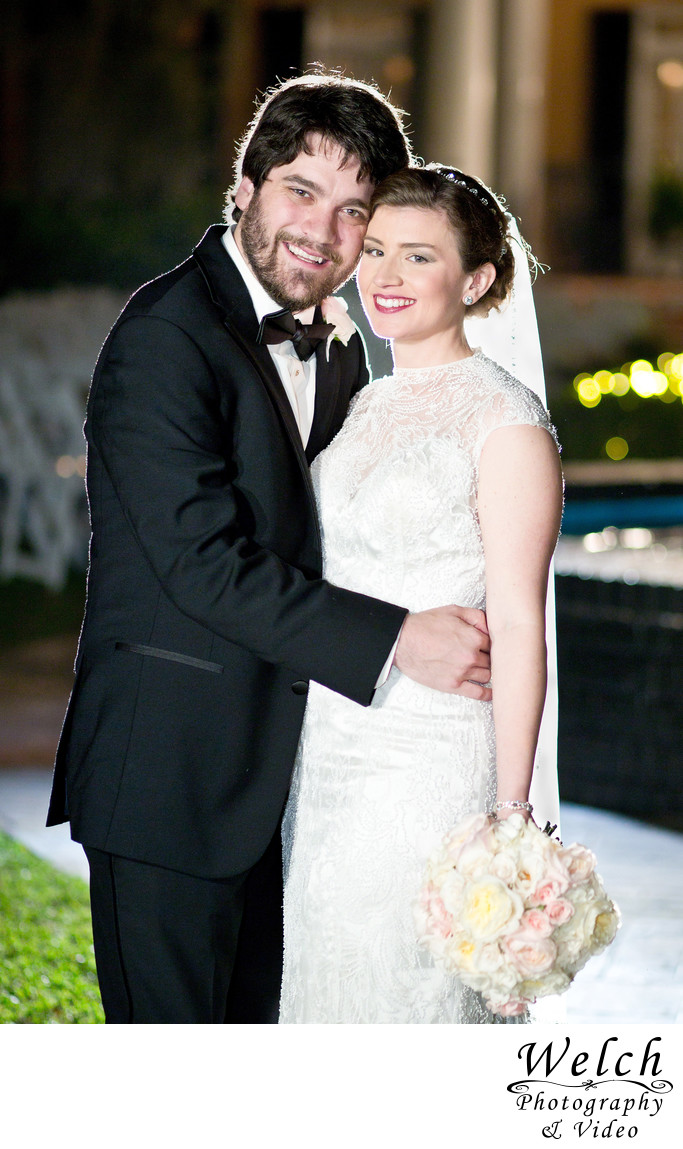 ========= November 9, 2015
Robert I just wanted to thank you and your wife for shooting our wedding, you both were so great to work with. I can't wait to see the pictures! I really wanted to thank your wife. She was such a joy. She dealt with all the crazy stress while we were getting dressed, and she did so well in keeping me calm when she could tell I was getting frustrated and stressed out. I am going to give to both great reviews.
Thank you so much!
Kendall and Darren Bulling-Gay
Wedding 11/5/15
11/17/15
Hi Robert,
Haha yes I am really enjoying our photos. All I have been doing for the last 2 days is looking at pictures :). You and Lisa have made it very difficult to pick just 50 for our album, it is going to be a tough decision lol.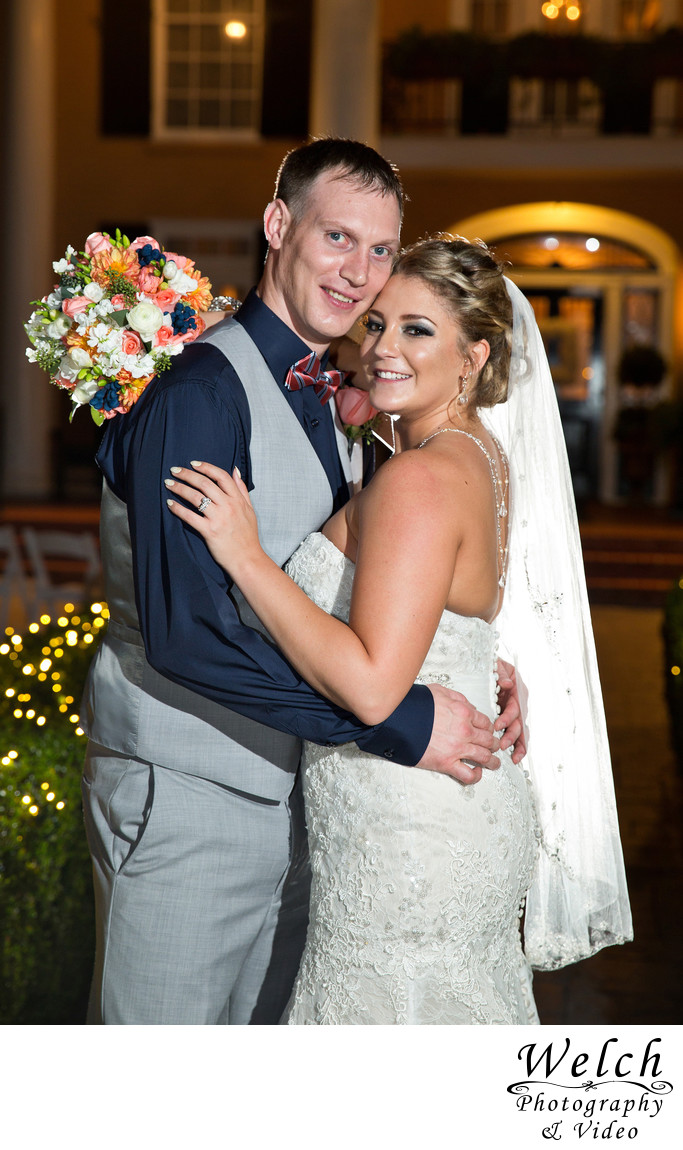 =========== Oct 17, 2015
Hi Robert,
The wedding album arrived today. It is perfect in every way – quality of the pictures, layout, size and ease of handling. We absolutely love it!
We also are thrilled to have the video. As you well know, there are so many moments that disappear in the emotion of the day. This video has captured them all.
We haven't watched the whole thing yet, but did see the wedding ceremony, and the beginning of the reception. We watched my husband's speech, and I cried through the whole thing. Tears of joy, of course!
We are so very very pleased with the results. Thank you for your hard work, your attention to the smallest detail, your professionalism, and, above all, your patience!
It has been a pleasure to work with you. I will happily give a recommendation to anyone in your area who needs one.
With sincere gratitude,
Toni Shaheen
Wedding 5/30/15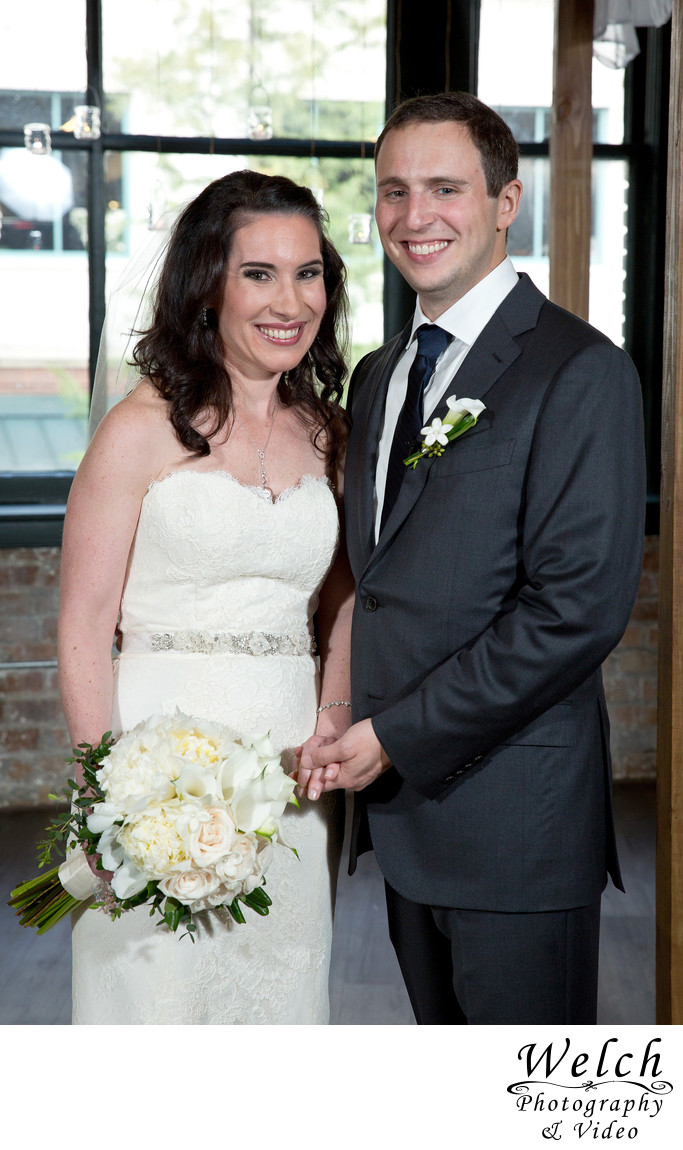 =========== Oct 17, 2015
Mr. Robert,
Thank you so much for doing such an outstanding job on the wedding photos. They are stunning. I can not begin to tell you how many compliments I have gotten on them. I can not believe how many shots you got. I will be sure to go online and give you an excellent review. You were so gracious, and thank you for doing exactly what Trinity wanted. We got a tremendous amount of quality pictures without a whole lot of fuss. You are the best. Thanks again. Betty Tripkovich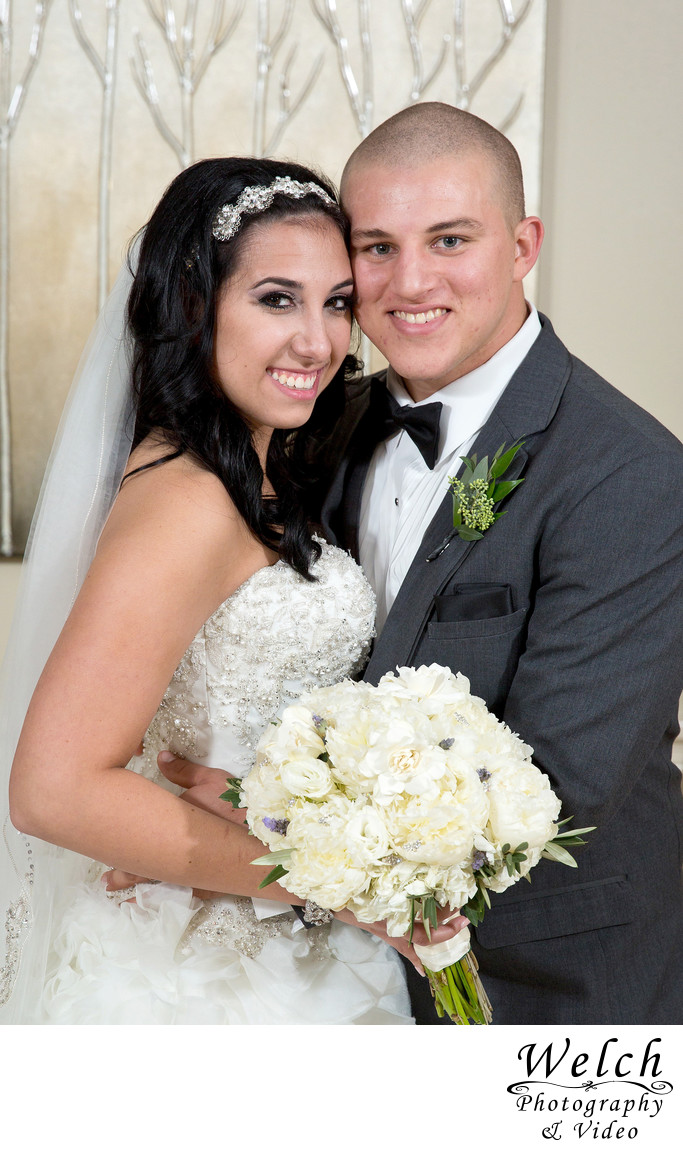 =========== Spt 12, 2016
We love the pictures...thank you soooo much!!!!!!!!!!!!
Kyle & Laurel Harrop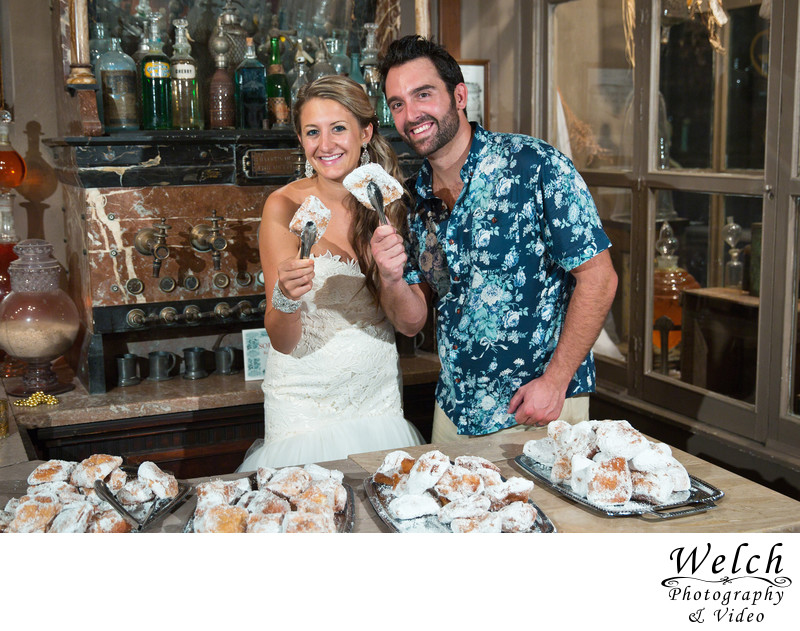 =========== Jul 28, 2015
Thanks for everything Robert! I really appreciate everything, you did a fantastic job! ....
Again thank you so much! The pictures are lovely! … you went over and beyond to make our day great!
Warm Regards,
Tiffanie Cleveland-Plaia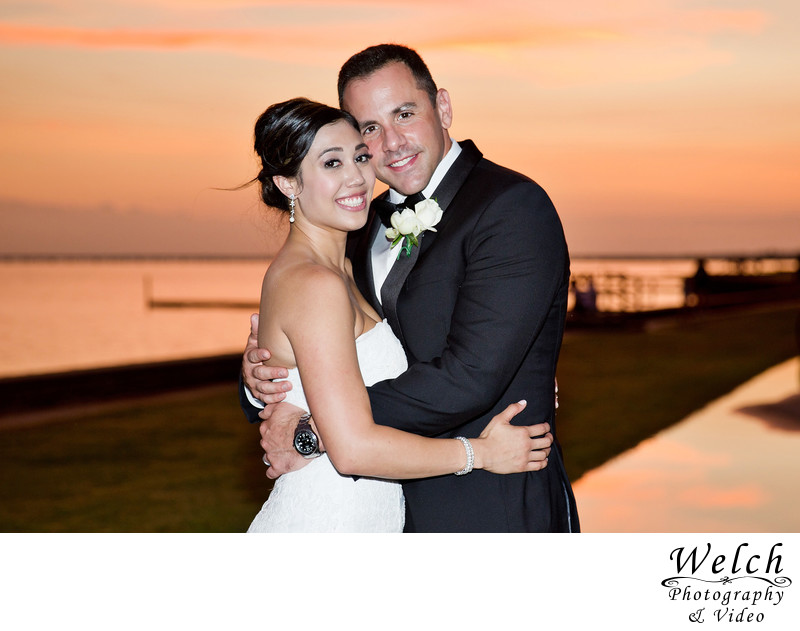 =========== Dec 16, 2014 7:40 AM
Thank you, Mr. Welch. The pictures are fantastic! So happy with them! You did a wonderful job! Many thanks again. Love the photos!
Kathie Cranford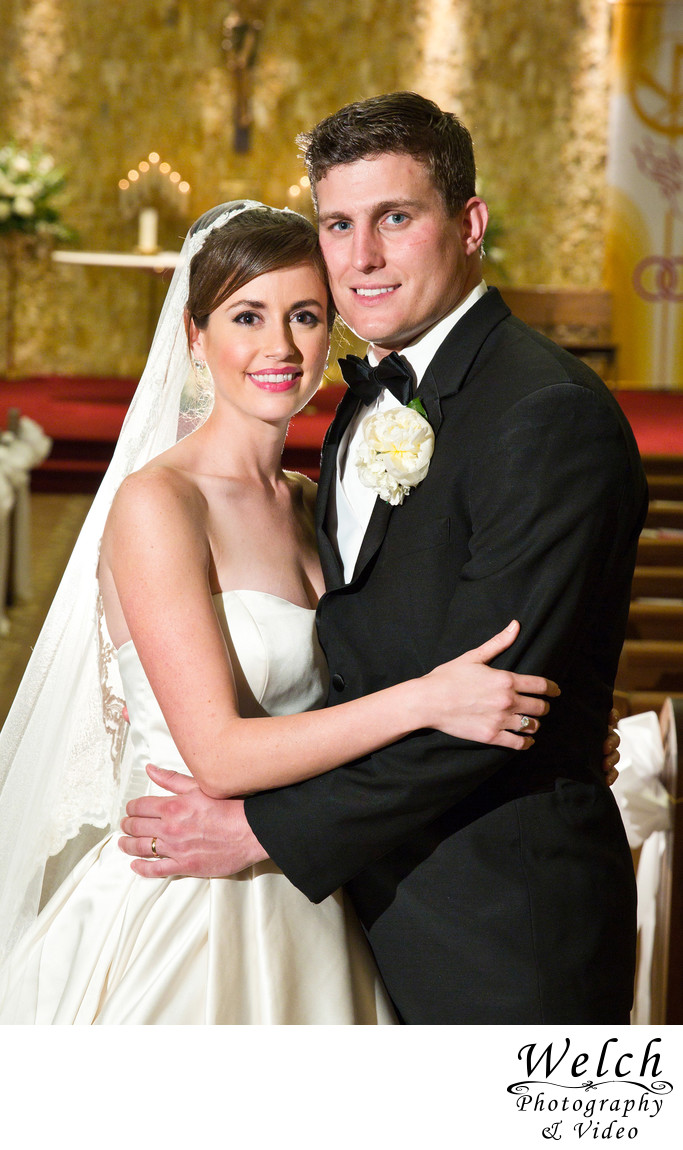 =========== 12/14/14
Jamie Stock
Mr. Robert,
Thank you so much for all the amazing pictures!!! You captured the night perfectly. I am going to have a hard time picking.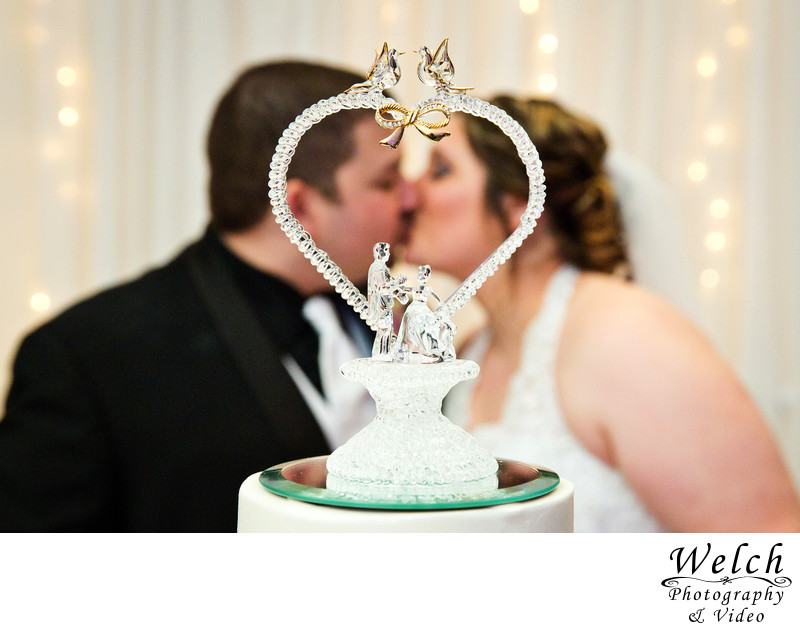 =========== 12/3/14
The photos are ABSOLUTELY beautiful!!!!!!!! We can't wait to get the disc so we can go through and choose our favorites to order!!!
Kat and Lash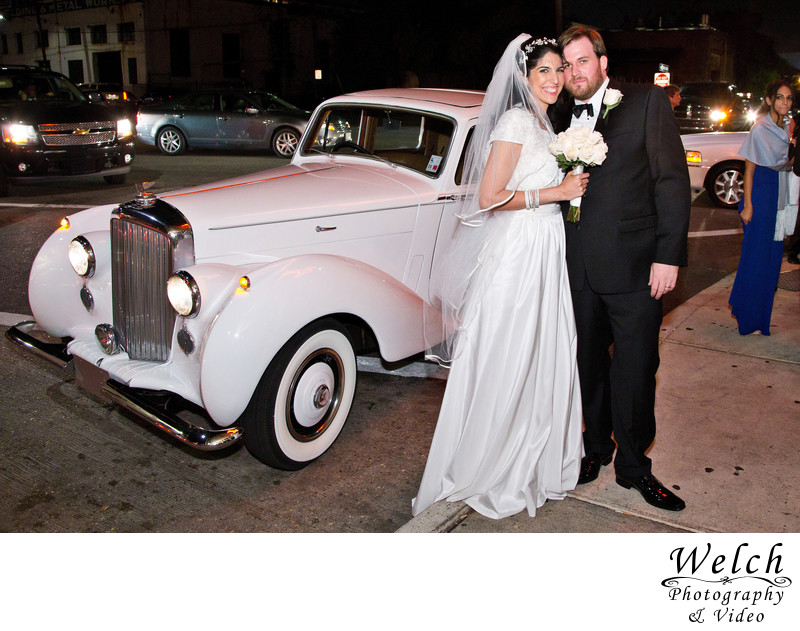 =========== 11/25/14
Thanks, Robert! (The photos) were extremely entertaining!!! You certainly worked hard that evening and got many wonderful shots!
….Thank you so much for your excellent work and your accommodating personality! Talk to you soon! Ingrid M Kemp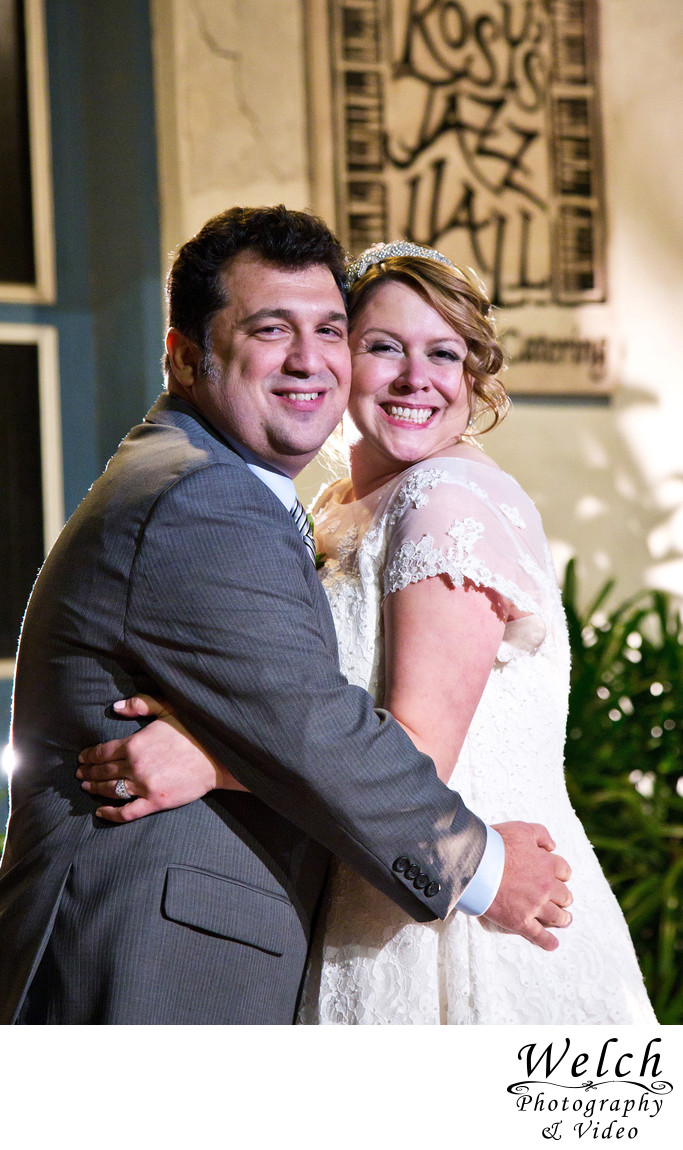 =========== 10/25/14
Wow! Robert, these are absolutely amazing! You truly captured every special moment, we cannot thank you enough. Jennifer Centola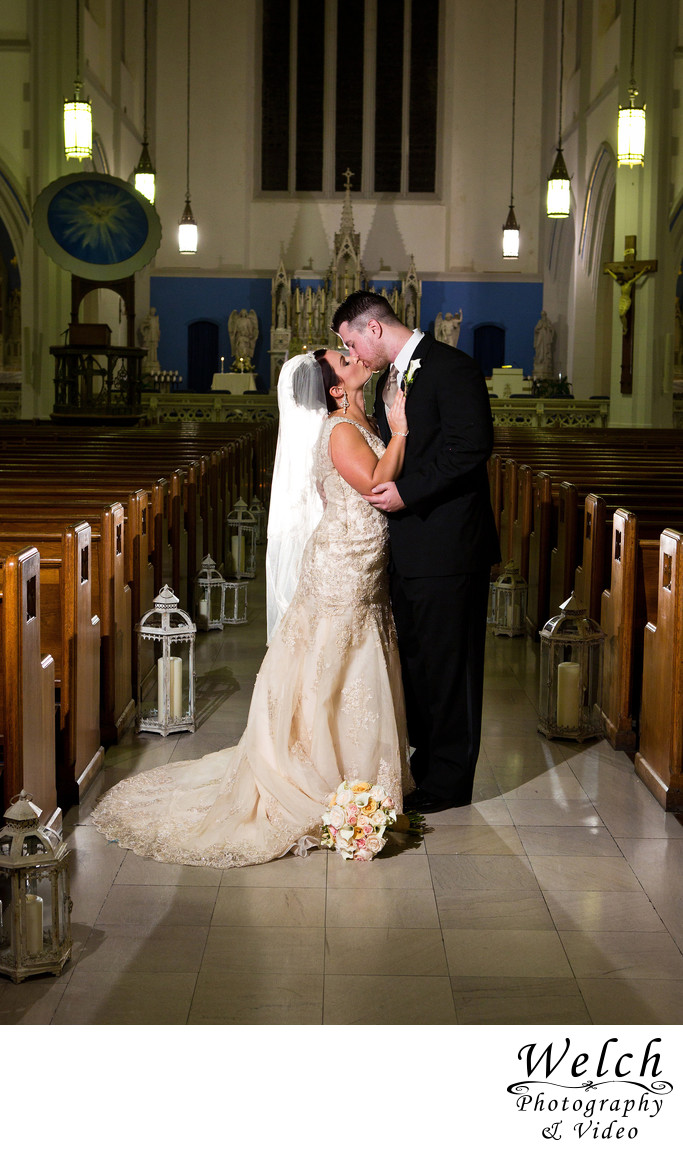 =========== 10/9/2014
Hi Robert,
The pictures are absolutely stunning!! A lot of the candids had me laughing, too.
Kristen DeRossette-Nosser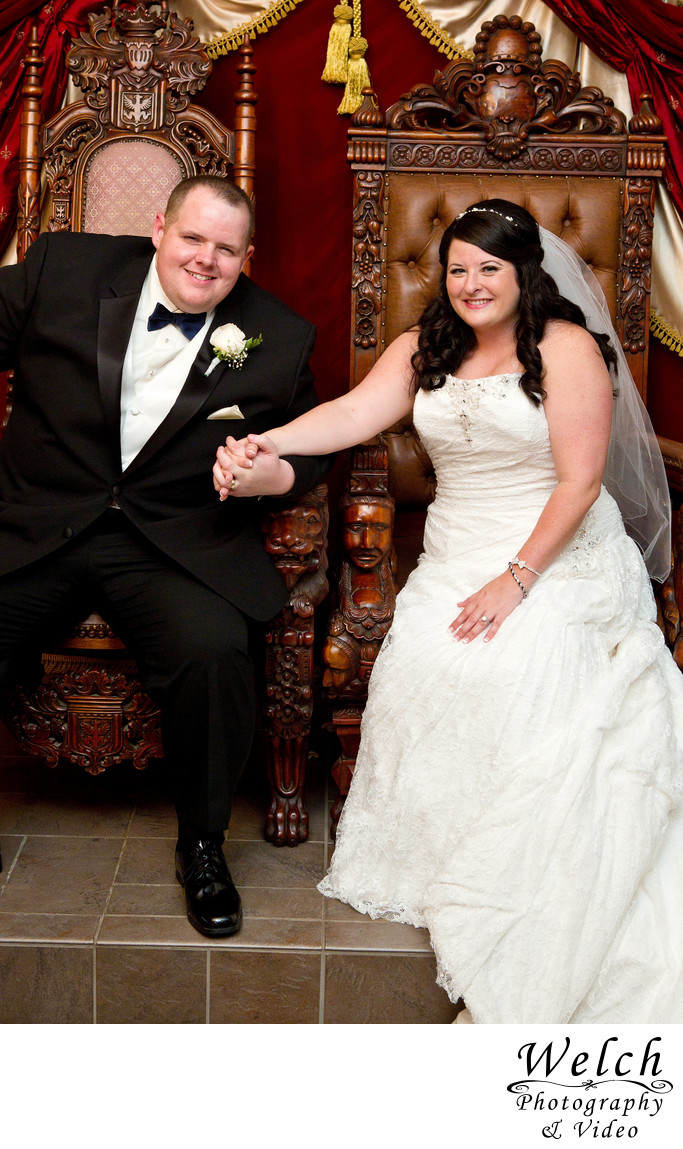 ===========

Kathryn Harris-Fassnaught – 6/8/2014
Our beautiful wedding was captured perfectly . Thank you Welch Photography!
Kathryn Harris-Fassnaught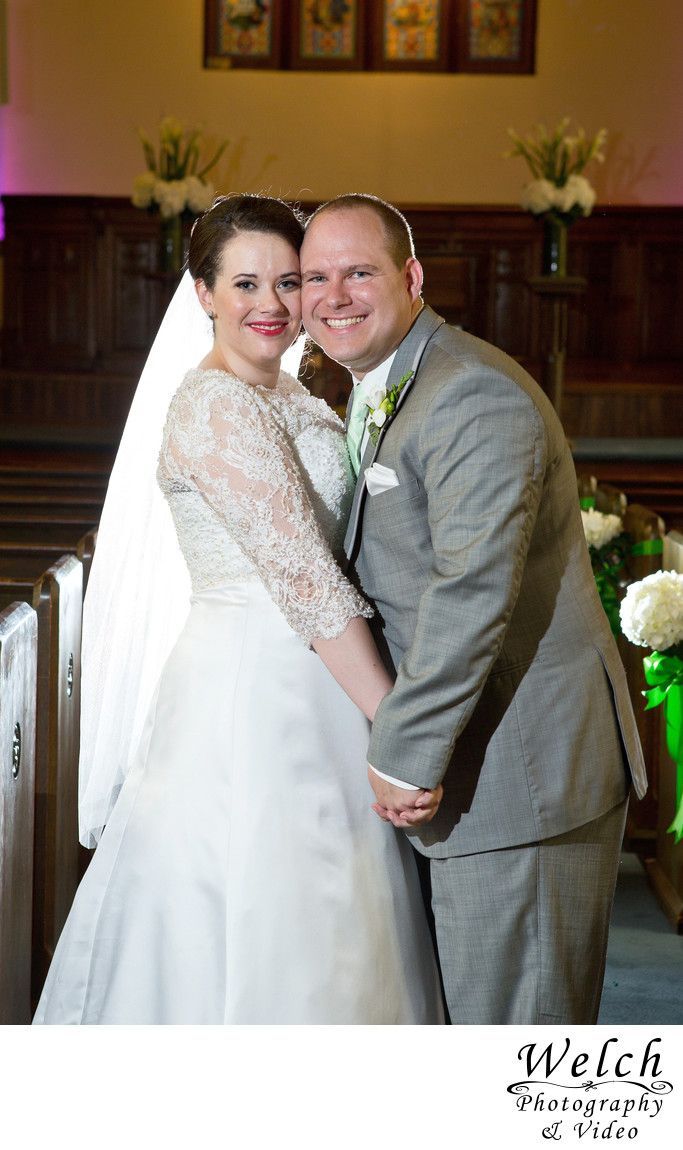 =========== 10/3/13
Good morning!!
Thank you for some amazing pictures! You guys did an awesome job. Rachel Shoup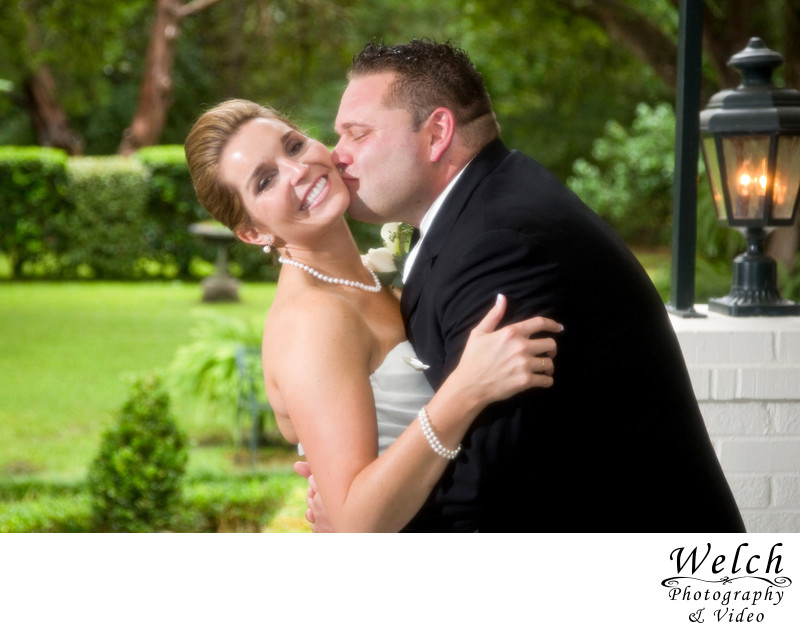 =========== 7/1/13
So now that its been a little over a week, I wanted to give a shout out to my awesome vendors. If anyone is planning on getting married anytime soon, I highly recommend these wonderful ladies and gents; we had an amazing experience with all of them! First of all, Mrs. Jill and her staff at Cedar Grove Tchoupitoulas Plantation were SO awesome to work with. I can't rave enough about how perfect everything was and how easy it was to plan everything with her. The food was sooo good, our DJ Corey was great, and the entire staff did such a fantastic job the entire night. Next, our photo and video vendor, Welch Photography & Video. Again, I can't say enough positive things. Robert, his wife, and his crew are so easy and fun to work with! They never made us feel awkward or posed, which was a big fear for us. We really enjoyed our time with them, and I think that's really evident in our portraits. We'll be returning to them for any future photography needs! Our makeup and hair was done by Flawless Bride LLC. Our artist, Ashley, and her team were awesome and super fun. They joked around with us (and put up with us) the morning of the wedding and they did an amazing job! Our florist, Plantation Décor in Destrehan. Mrs. Janie was friendly, patient, and a great advice giver. The flowers looked wonderful and she delivered them to our house fully labeled and with vases to help us keep them fresh until the ceremony. Last, but definitely not least, the photobooth was provided by Mister Big Shots Photo Booths. We booked with them pretty last minute, and Erin was so helpful and patient. Everyone really enjoyed the booth, and we love the cool scrapbook of photo strips. Again, just wanted to thank all of these wonderful people for making our day perfect. You guys all rock!!!
Aubrey Hager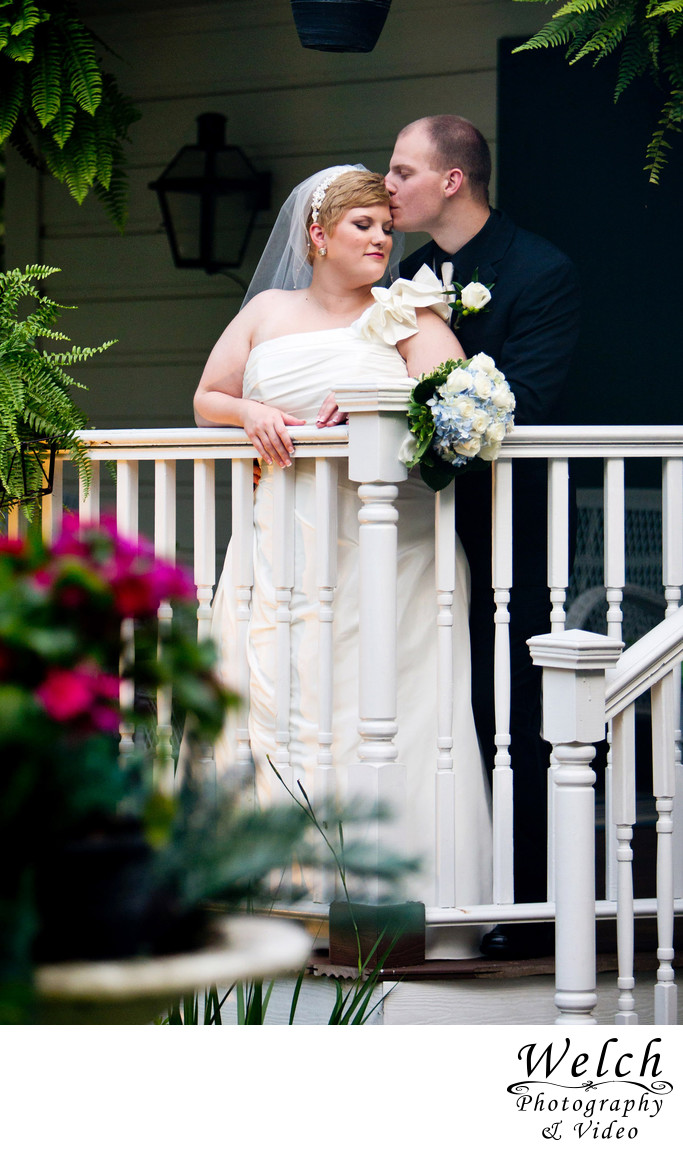 =========== 3/16/13
We just finished looking at all of them (photos). They are so wonderful! Thank you so much for capturing every moment. You are very talented.
Patricia Turner-Hudson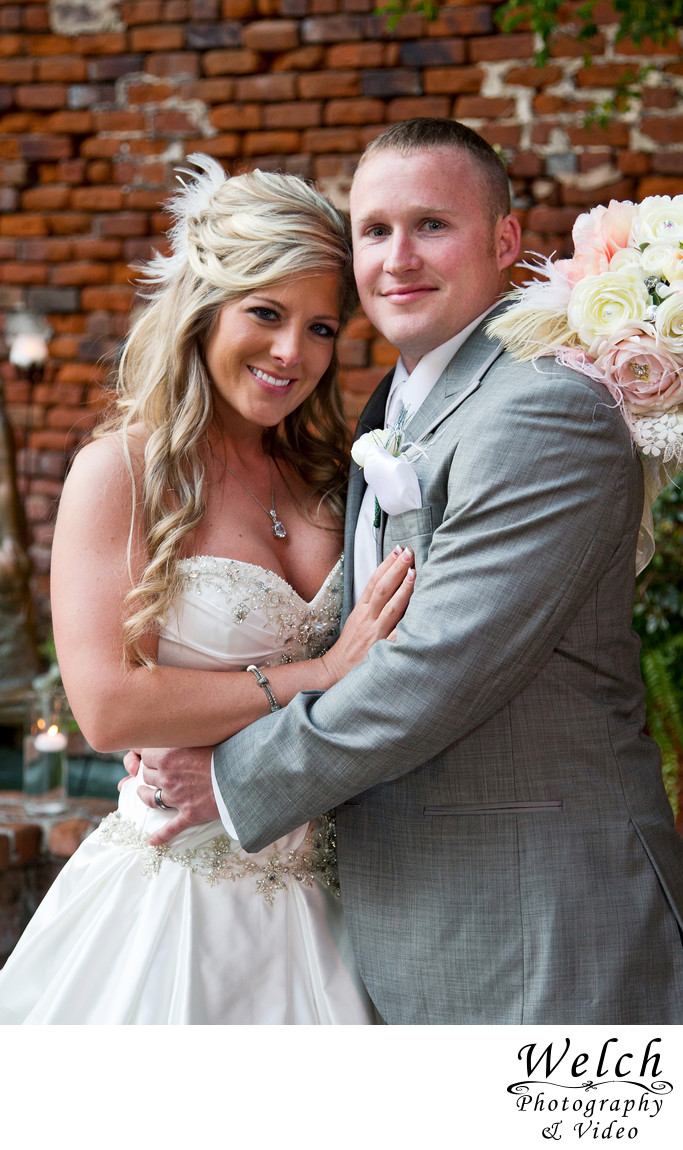 =========== 12/6/12
Hi Robert,
We just got home from Disney World and I had my first chance to look at the pictures, they came out SOOOO BEAUTIFUL!! Everyone thought you did such a wonderful job! Thank you! Nick and I are going to try to go through them asap so we can pick out the 40 we like and I will send that list to you. Thanks again for really capturing that special night for us!
Lisa and Nick

The pictures are amazing-gorgeous! Thanks-Renee (MOB 12/13/12)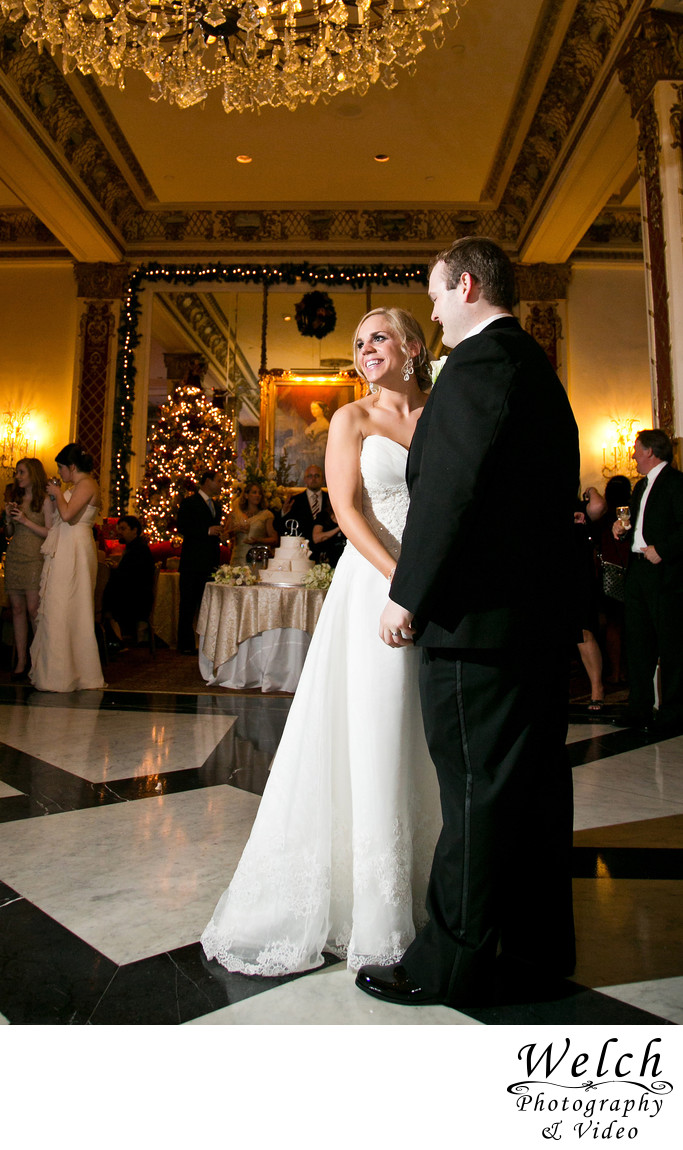 =========== 11/30/12
I cant even put into words how fantastic welch photgraphy did on my wedding… you guys captured such beautiful moments and i dont even know how u did it with all of the craziness lol but you did!! I couldnt be happier with the pictures they are absolutely AMAZING thank you so so much you gave us memories we will get to keep forever!
I've been meaning to email you we absolutely LOVE our wedding video !! We've already watched it like 5 times crying and laughing at the same time thank you again so much!!!
Austin Parker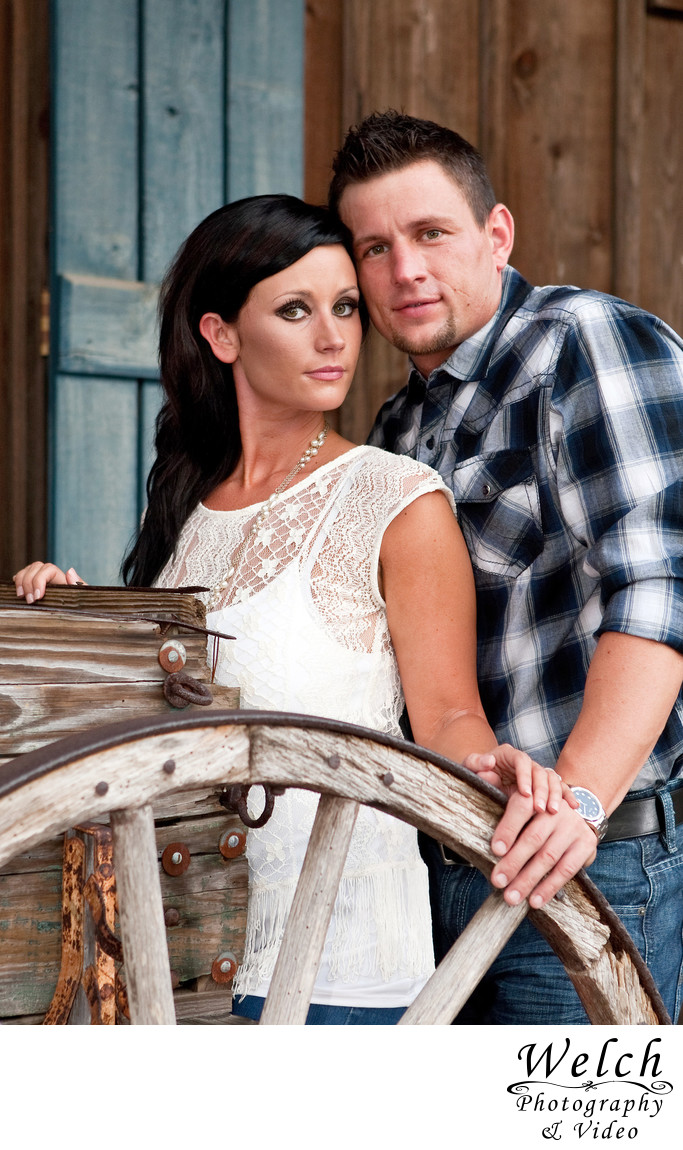 =========== 10/13/2012
Once again I am SO sorry that it took me so long to get this to you! And thank you again for doing an amazing job at capturing one of the most amazing days of my life!
Jennifer Senn Fuselier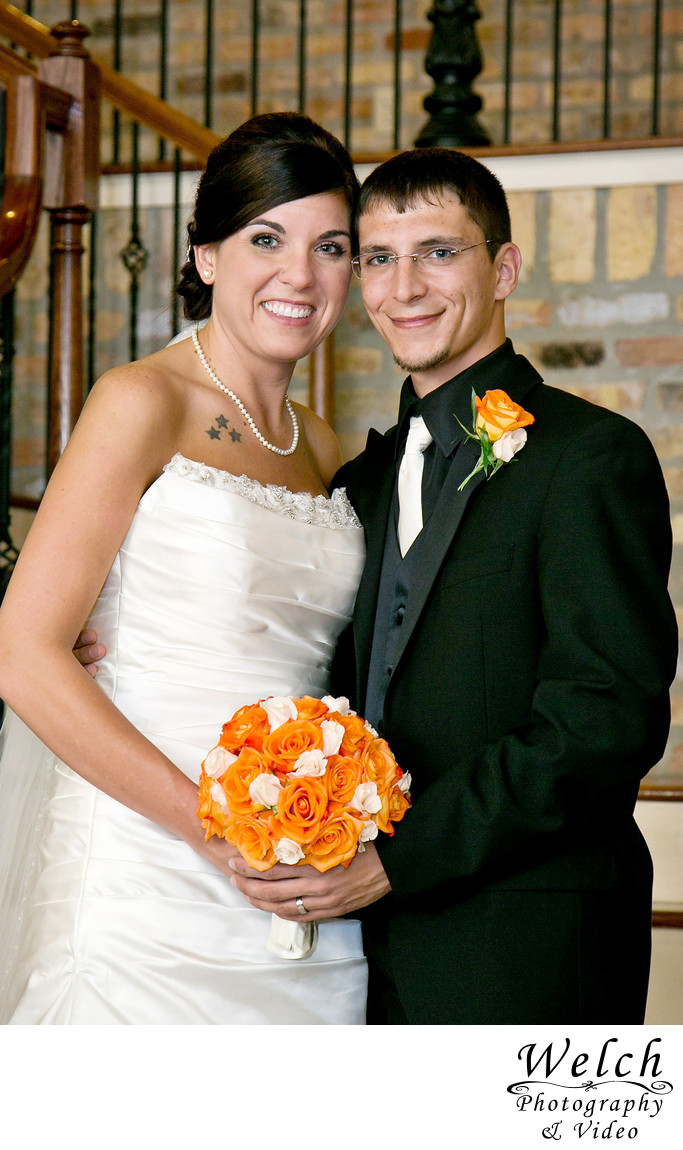 =========== 10/6/12
"We've had a chance to look at the pictures. It doesn't look like you sat down
a bit!!! I was wondering if you captured the groom's cake, and some other
special moments… and you did."
Latoya Daquir-Thomas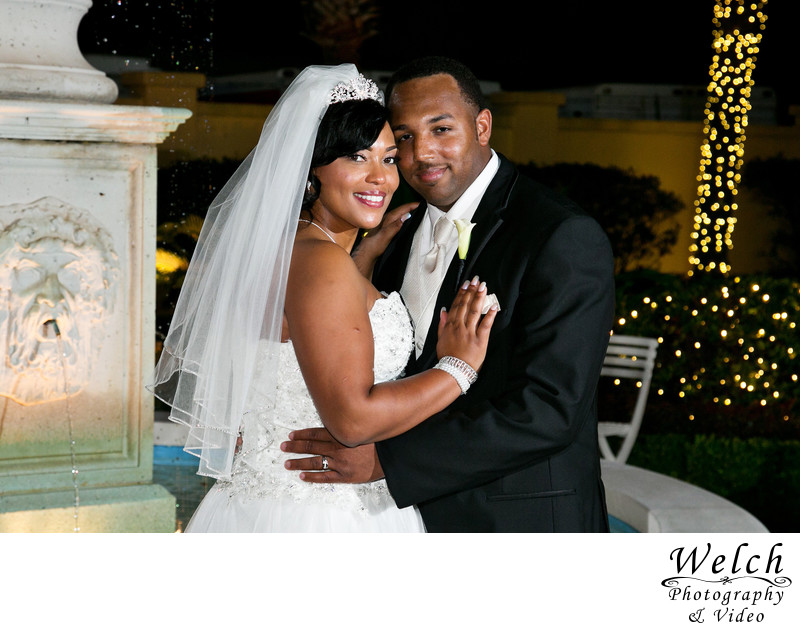 =========== 10/18/11

"Robert Welch, u really did an amazing job capturing Our day! Unforgettable!"
"I want to thank you for doing a wonderful job on our Wedding Album!! it is amazing and I cant wait to show it off to our family! "

Christina Pitre Frught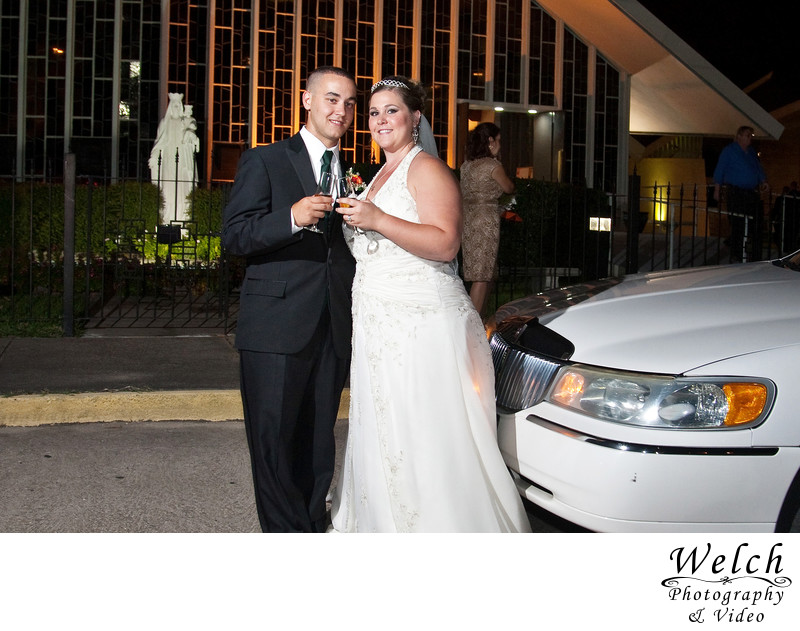 =========== May 12, 2011
Good Evening Mr Robert,
Thank you for the amazing pictures. Brad and I have chosen the 60 images we would like in our book…
The pictures are beautiful and thank you so much for everything.
Sincerely, Heather and Bradley Rouse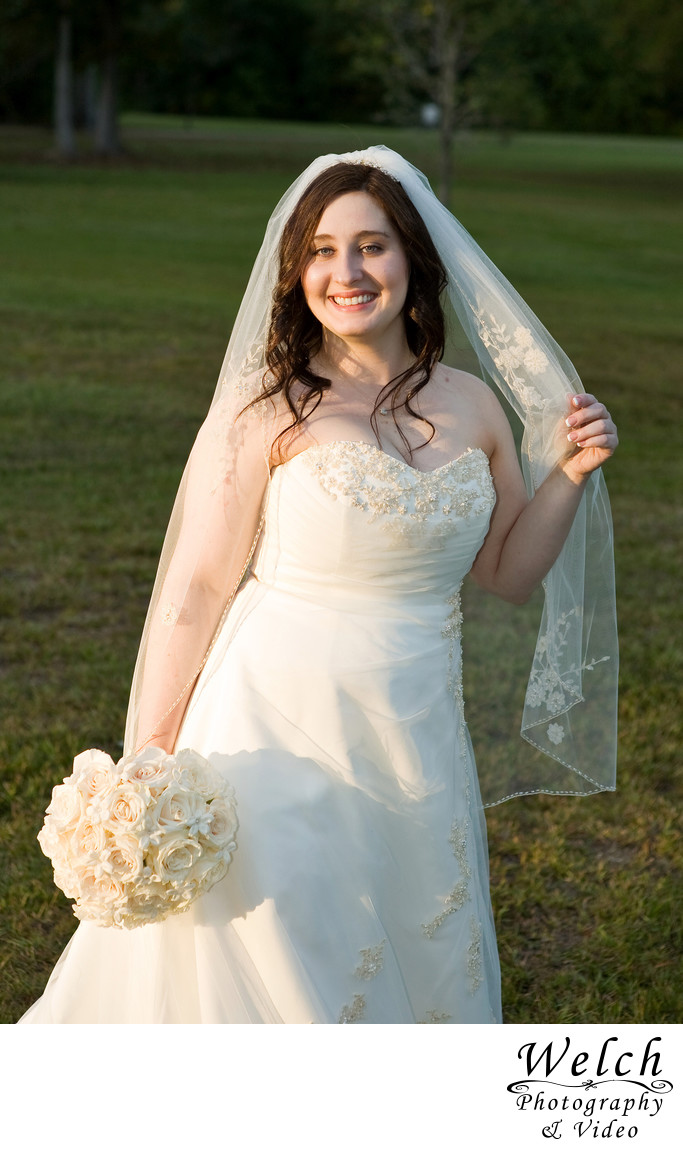 =========== May 1, 2011
Hi Robert!!!!
First I would like to thank you for being a special part of our wedding. You say our wedding was a success,but you played a big part of it.. People are still talking about it, and still saying what such a good job you've done. By looking at the photos you did not miss a beat, and you made sure you caught every special moment!! I love when my husband and I look at each other and say" when that happen". You are awesome Robert, you and your lovely wife. You made choosing the sixty photos for the album VERY hard, but we finally did it. Below are sixty-eight(68) total images, I will break them down into the category which they belong.Now i know we went eight(8) images over, but like i said it was hard. …Once again Thank You! Thank You! Thank You!
India Franklin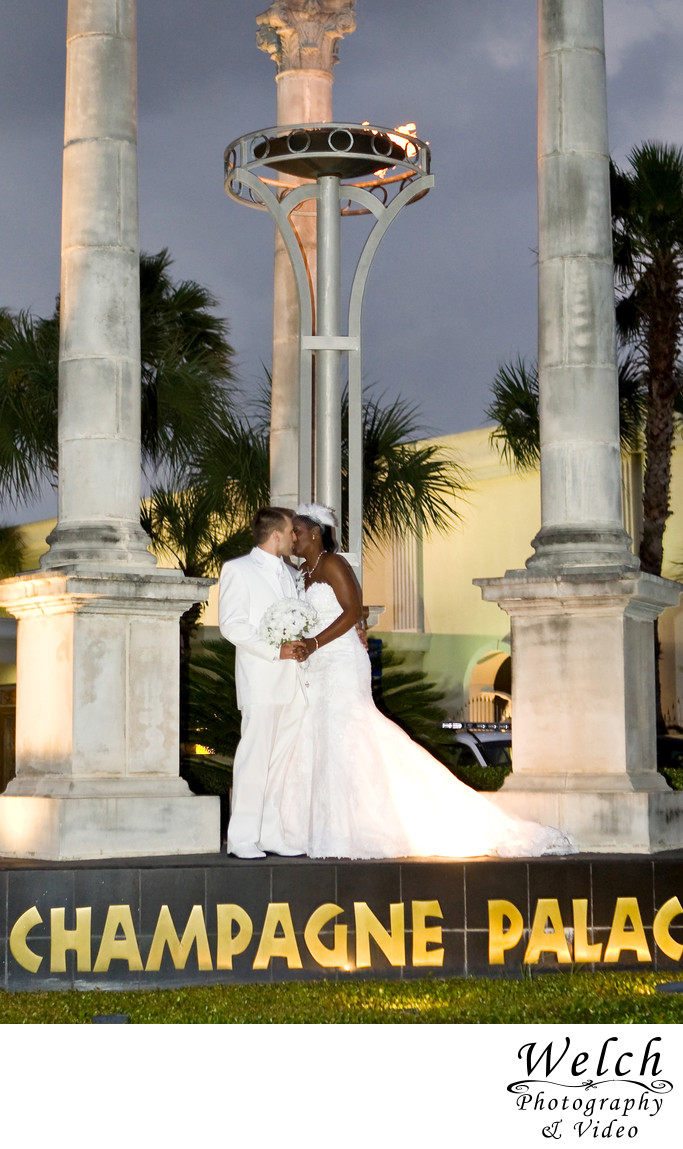 ===========

To: "Bonnie Thomas"
Date: Tuesday, January 11, 2011, 5:12 PM
Hi Bonnie,
…We have one of your wedding photos on our website, it's used as an example of a well posed bridal photo, it with an article on tips for brides to look their best. Thought you might get a kick out of see that.
From: Bonnie Thomas
Date: Tuesday, January 11, 2011, 5:43 PM
Wow!!! Thank you so much. I'm flattered. Well, I credit it all to you. You did such a wonderful job. So very talented. I'm so grateful to have used you.
Have a wonderful evening!
Bonnie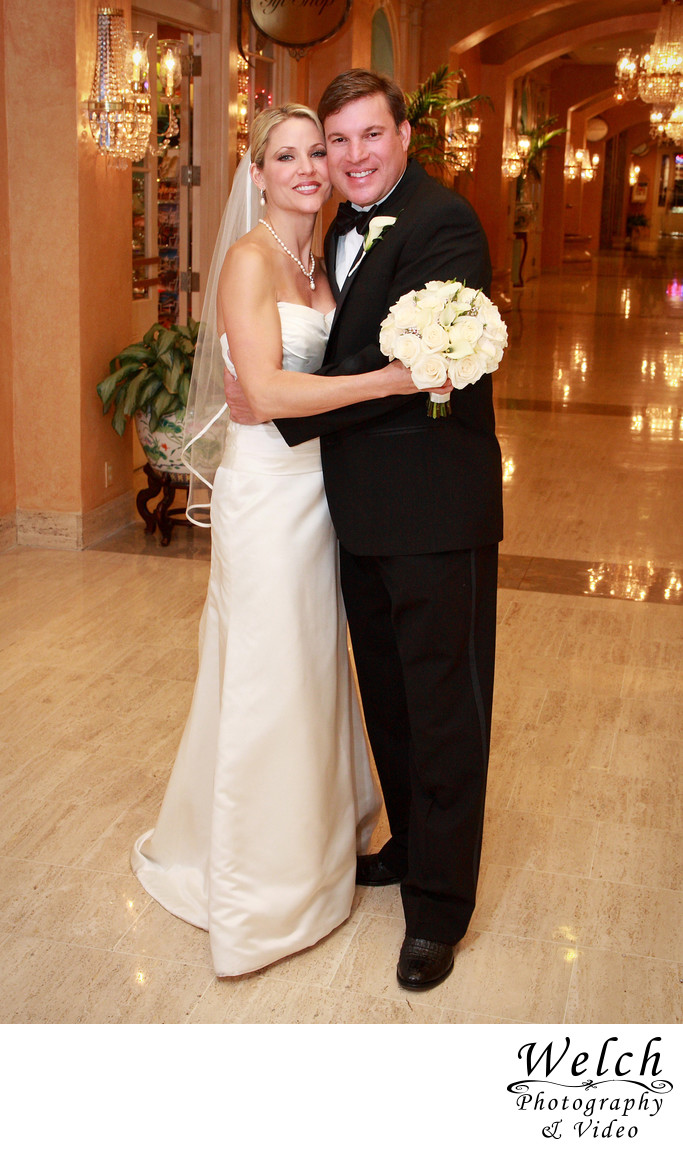 ===========

From: Noemie Moonan
Sent: Dec 20, 2010 1:25 PM
Subject: Pictures for the album
Gee, what a very hard decision to make!!! At first I thought it was going to be easy but then it was hard to decide but here goes:
…
This was a very hard decision to make as I saw other pictures I would have liked to add but 50 came pretty quickly. We have looked at the Wedding Video. Mr. Welch, it was PERFECT AND BEAUTIFUL!!!! We are so pleased with your work as well as you, your wife and daughter! Let me know if you have any questions or need anything further from us.
Wishing you and your family the best!!!
Noemie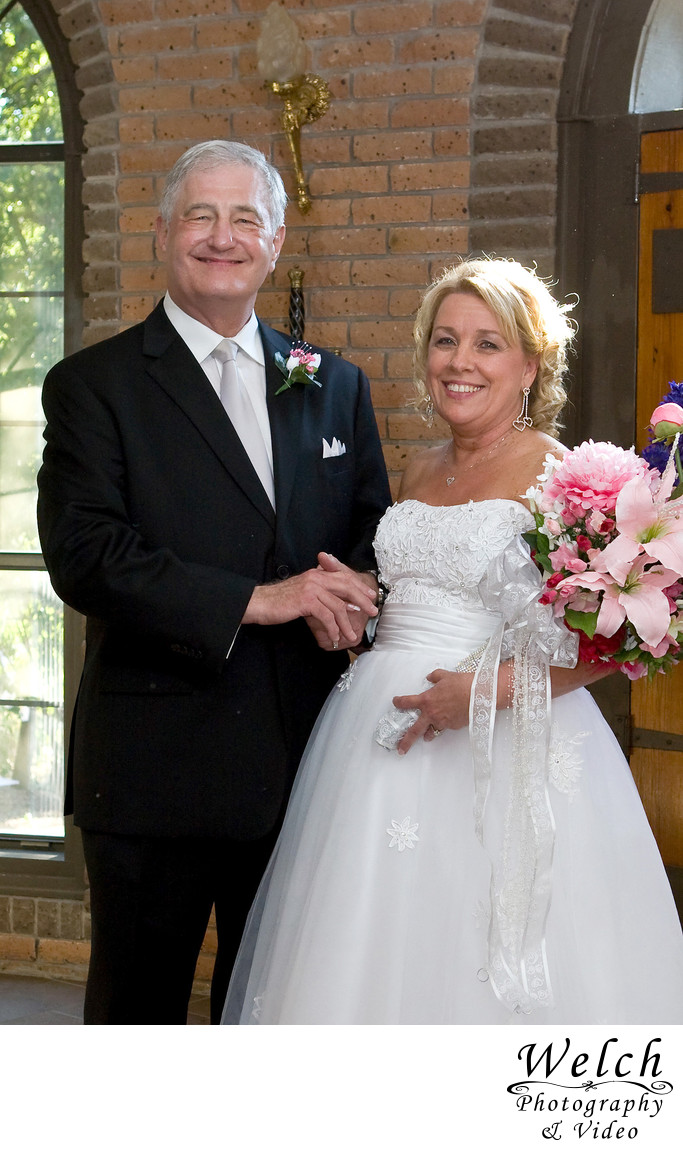 =========== 2010/06/13
I am Very Happy with Everything concerning Our Wedding Day!!! Concerning Photography, Robert did an Amazing Job of capturing Every Aspect of our Big Day. We also decided to take Engagement Photos as well as Bridal Photos. It was All Very Relaxed. We knew that we wanted our Engagement photos taken at Audubon Park and Downtown, and I wanted my Bridal Pictures taken at Longue vue Gardens. Throughout the process, Robert helped us with scenes and locations that would really make for Beautiful pictures.
One of the Biggest Pieces of Advice that I could give a future Bride was given to me the day before my wedding by the church coordinator. That is: As you are walking down the aisle remember to look to either side and see the guests who have come to share in this Beautiful Day. Although that day flew by So Fast, I can still remember exactly who I saw as I as I walked down the aisle. Also, my guests noticed and were appreciative of that smile and eye contact.
I would Definitely suggest Welch Photography and Video to anyone wanting a Superb Experience and Beautiful Pictures and Video that you will always Cherish!!!
Alicia Chauvin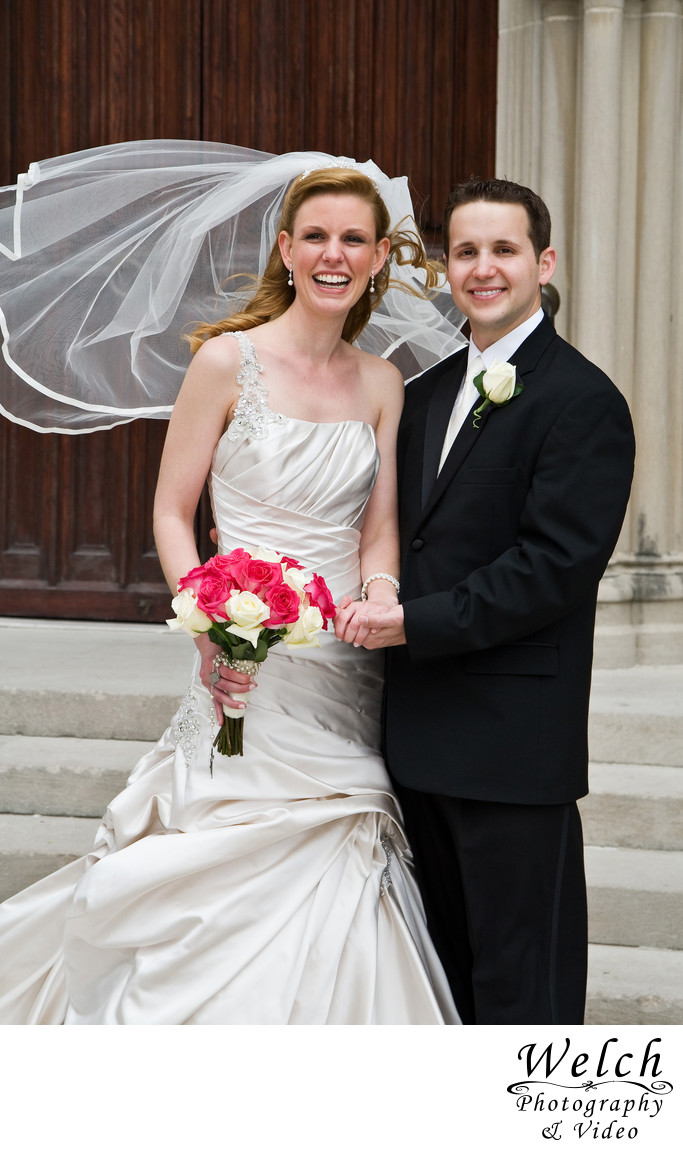 =========== 2010/06/03
Thank you so much for everything you've done for us! you were AMAZINGLY patient with me through the questions, NOLA portraits, wedding, and doing the book!! Having those NOLA pictures done before the wedding really helped ease my mind the night of; i was able to relax more! And I have to give a shout out to my florists, Jon and James at Florist of Covington! i literally picked out the colors only and they really delivered on design! it's as if they could read my personality and taste! I think the glue to the whole thing was really my bridesmaids..i would've fallen apart without my girls! Thanks again for everything!
Shelly Ritter Dyar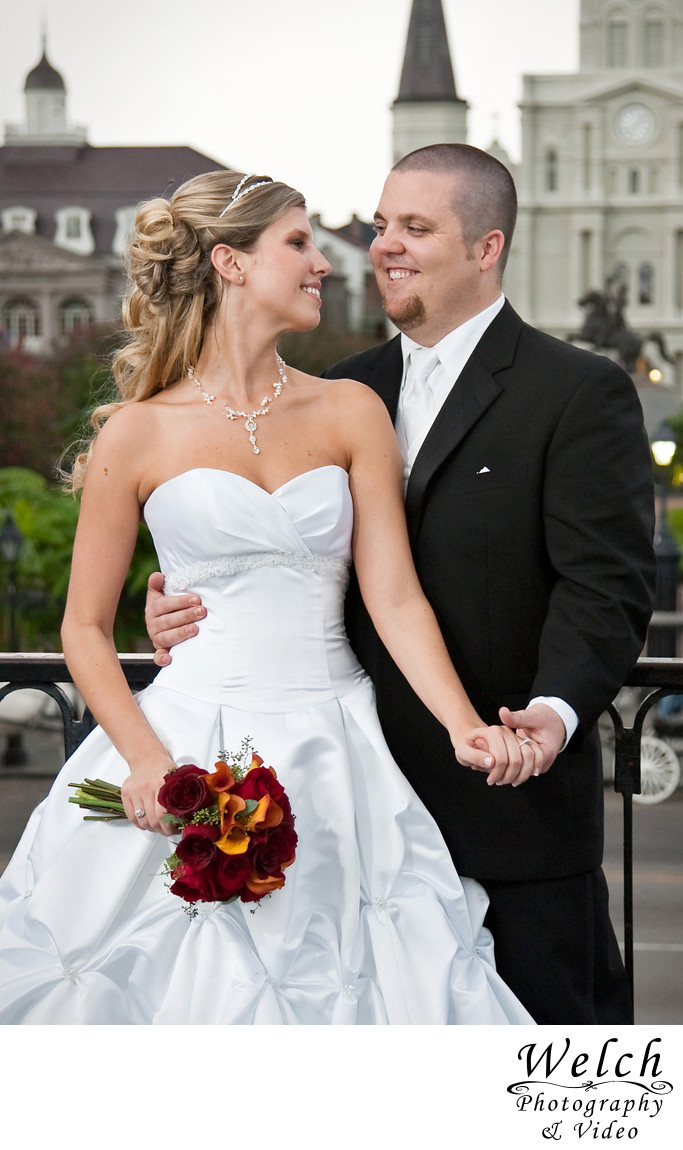 =========== Apr 20, 2010
Re: Bridal Pictures today
I LOVE them!! I look a little akward in the first few pictures, but other than than they are great!!&
I think some of the pictures, I would like the bottom cropped a bit because my dress didn't fall right, but I couldn't be happier!! Thank you so much!!!
Thanks, Melanie Babin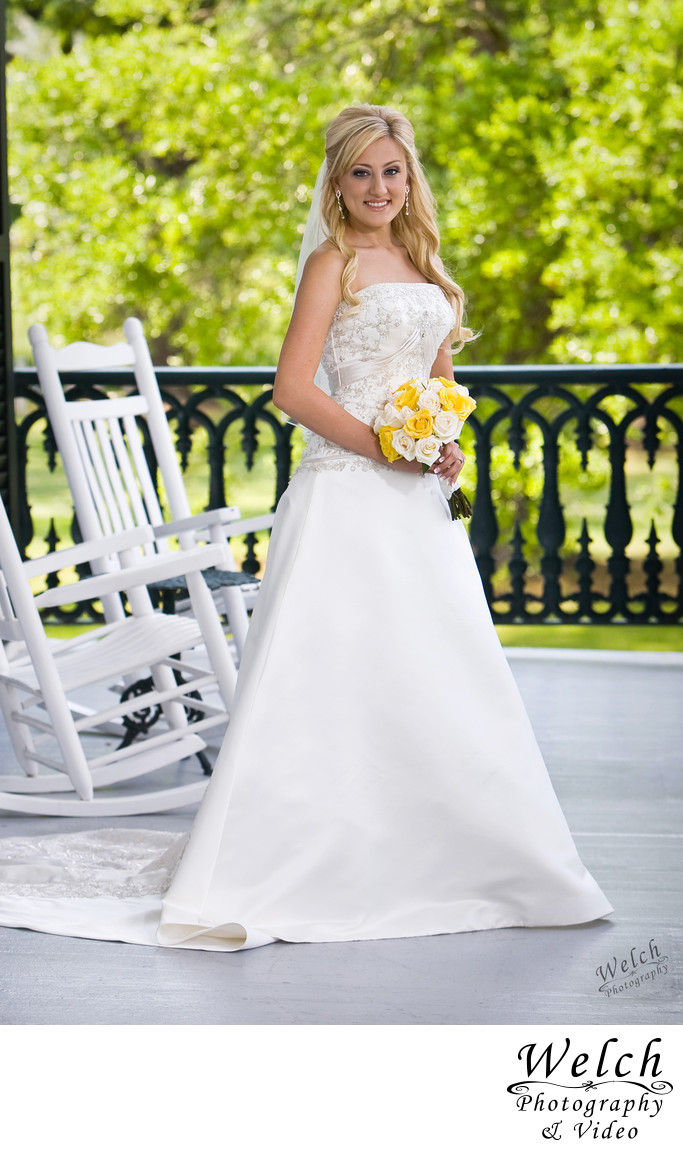 =========== 2010/01/19
Thank you for capturing our best day! You photographed it beautifully and we couldn't be more pleased with the pictures or the video. It was great to meet you both, and we appreciate your fantastic work! Thank you, a thousand times over!
Kristan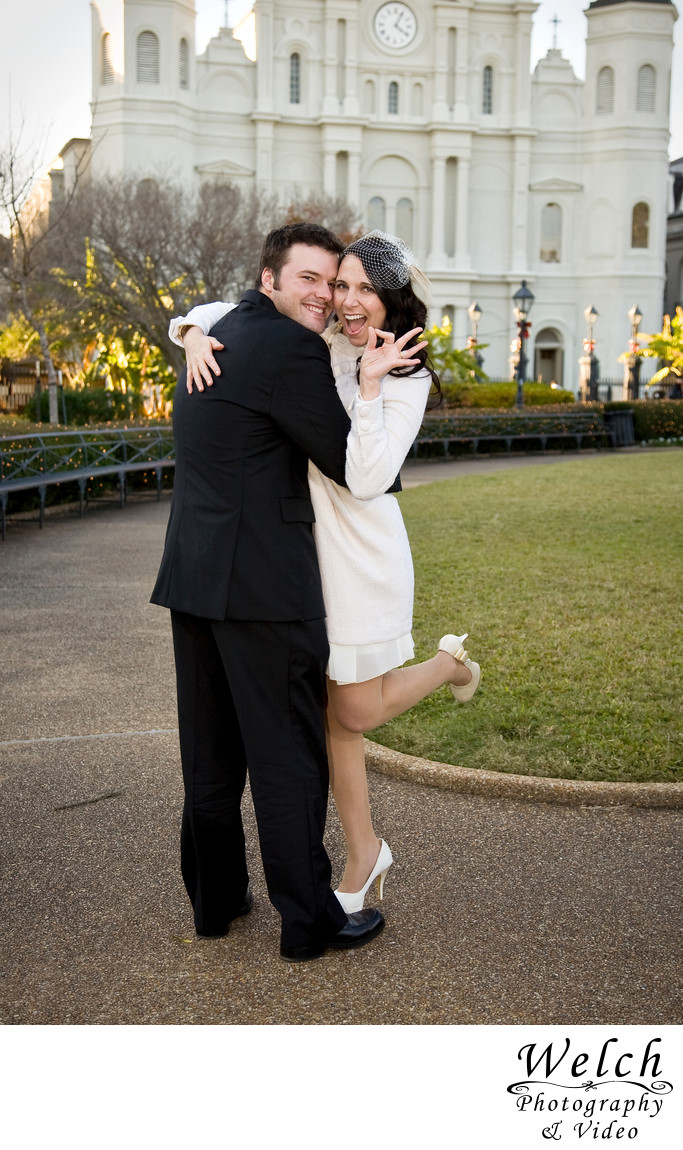 =========== 2009/12/10
Thanks for doing a AWESOME job at our wedding and on our engagement pictures. I am very happy with the communication we had before during and after the wedding. I made the perfect choice by chosing your company to handle my photography needs. I LOVE MY PICTURES!!!!
TRISHA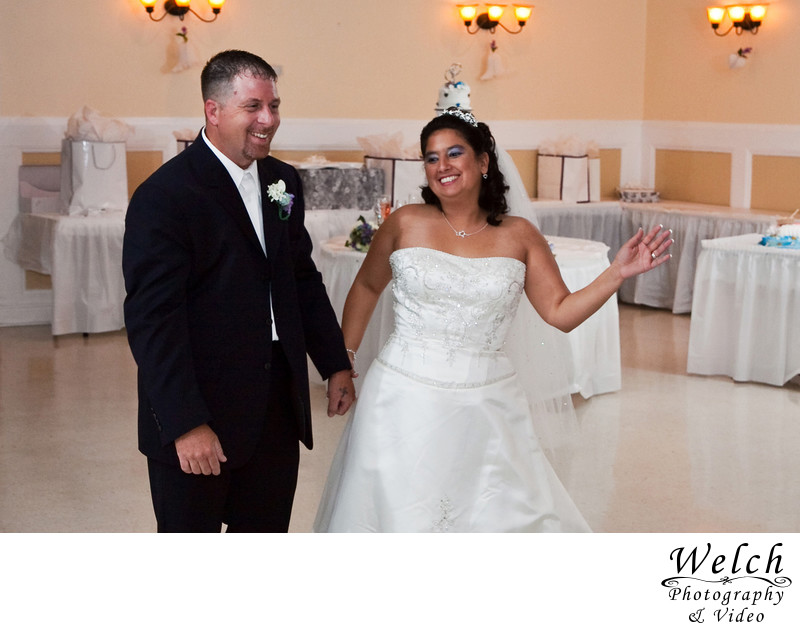 =========== Sep 21, 2009
Robert,
The pictures are fantastic. Thank you so much for your hard work, we were excited to see them so soon! Let us know what is next please. Also, remind us of our options for putting the album together. We can't wait!! Talk to you soon
Thanks again, Isabella and Will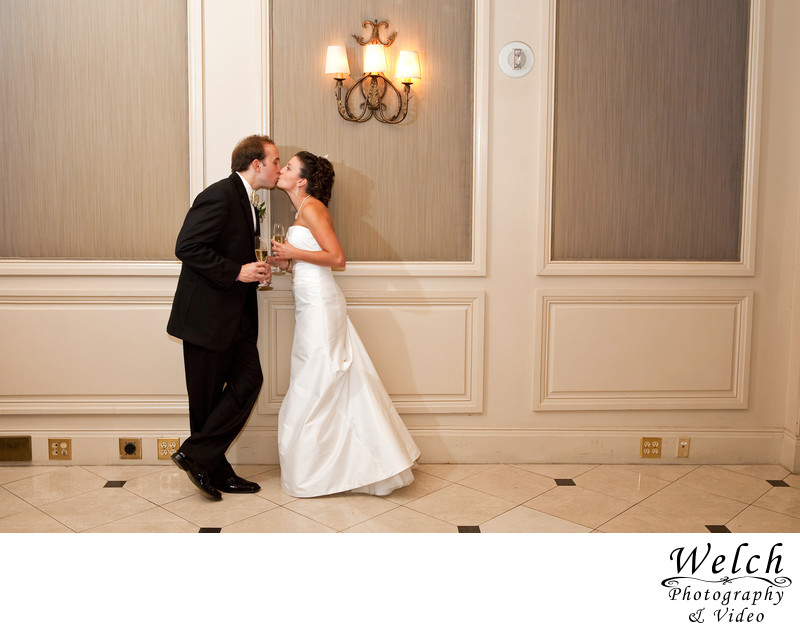 =========== Nov 18, 2009
Hi Robert, the pics are awesome!!! I love them!!! one quick question how do I select my favorite pics to send them to my family by e-mail or just to print them??
Karla and Ron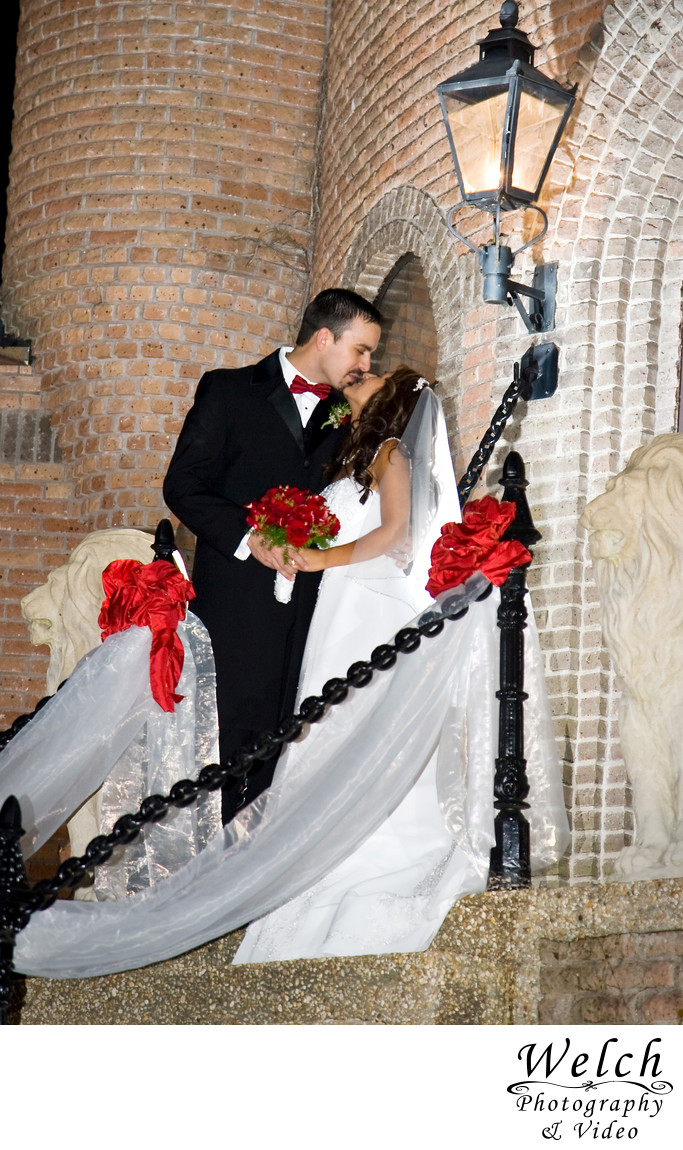 =========== Jul 3, 2009
Hi Robert,
I looked at our pictures online and they are beautiful! …Charles and I loved the job you and your wife did at our wedding! Thank you very much, there will be such good memories brought from the pictures and video!
Leigh and Charles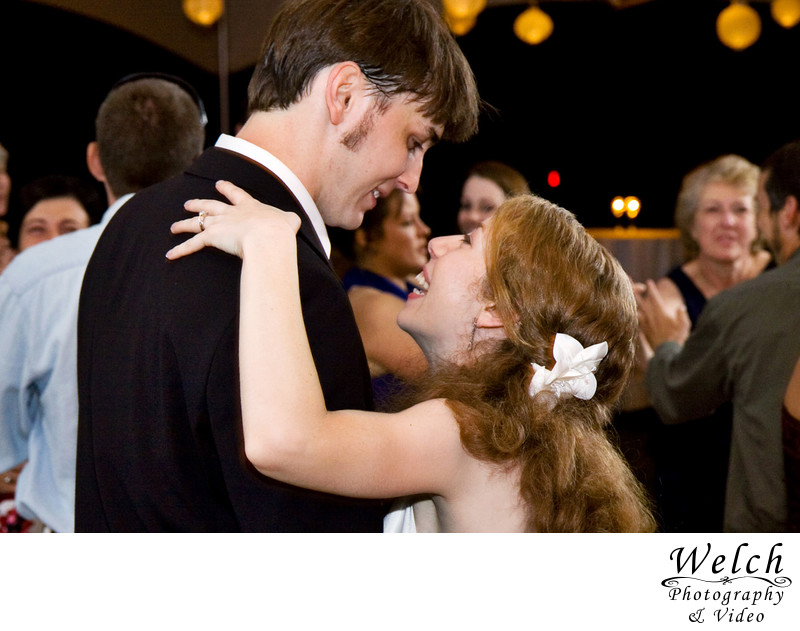 ==================
Website Recommendations from Welch Photography & Video
Client photos are available on our online Photocart here.
Some local New Orleans and Northshore area venues we frequently do weddings at:
The Louisiana Castle in Franklinton, LA
Vintage Court in Covington, LA
Benedict's Plantation in Mandeville, LA
The Balcony Ballroom, Metairie, LA
Cedar Grove, Tchoupitoulas Plantation in Westwego, LA
Southern Oaks Plantation in New Orleans, LA
New Orleans Wedding Venues Albany Plantation
Other wedding related links:
Baton Rouge & New Orleans Limousines
New Orleans Wedding and Marriage Ceremonies,
Dr. Jerry Kenneth Schwehm Performs Personalized Wedding Services
A directory for a complete list of hotels in New Orleans,