Tips for Brides
How to get the best photography & video for your wedding
Your wedding day is filled with moments that you and your family will want to remember for generations to come. So that you get the service your wedding day deserves, consider who you hire based on their level of experience, creativity and quality of their work, as well as the personal attention they give to your ideas and desires before, during and after the wedding. This will help ensure you'll be happy with your wedding day experience and memories.
Also, make sure your photographer and/or videographer are familiar with all of your arrangements and plans. To help everything go smoothly and get the most from your day, the little details and activities that you planned should be talked about so they can be captured with their importance in mind. They can also help you with ideas on what will create special moments that will make your photographs and video even better.
Looking your best on your wedding day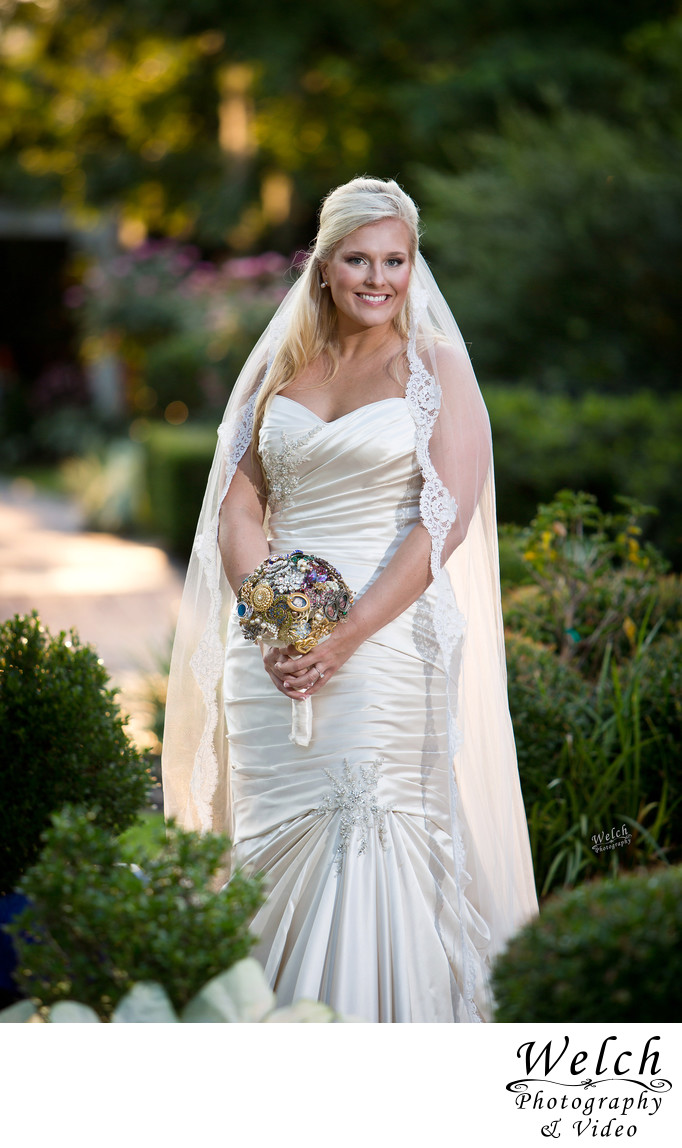 For your wedding day portraits, we have some tips to help you look your best for the portraits, and keep the camera from adding 10 pounds! The camera doesn't have two eyes, but just one lens, so perspective and depth can be altered to make you look better if done properly, or worse than you actually look if not done properly. As your photographer, we will handle the lens and equipment side of things to give us the best advantage to make you look terrific. With these few things for you to keep in mind and do yourself, together we'll be able to improve your portraits and make them the best they can be.
Step forward with one foot extended
When you extend a foot forward, your body will naturally turn on a 45 degree angle, and your weight will automatically shift towards your back foot. When you do this, the front of your body will tone out a tight dress and shape your lower body.
Create a "V" shape with your arms and elbows
Creating a V with your arms and elbows out will help with slimming down your waistline and accentuating your natural curves. The idea to creating the V shape with your elbows is to create a diamond between your arm and the waistline. Make sure you do not rest your arms on your body but rather keep them out slightly to create space for the shape of your body to show.
Open your eyes
Let your eyes be your main expression, and tip your head up slightly towards your front shoulder. You will find that by focusing on opening your eyes, you will have a more natural smile. Think more of smiling with your eyes or having a pleasant look on your face as opposed to just smiling.
Keep your back straight
Standing straight conveys confidence. Be careful not to tense up your shoulders and become stiff.
Exhale and relax
Do not forget to breathe and exhale, and relax your shoulders and forehead.
Just like anything else, you don't want to overdo a good thing. We highly recommend practicing before having your pictures taken. This will certainly give you confidence to look your best.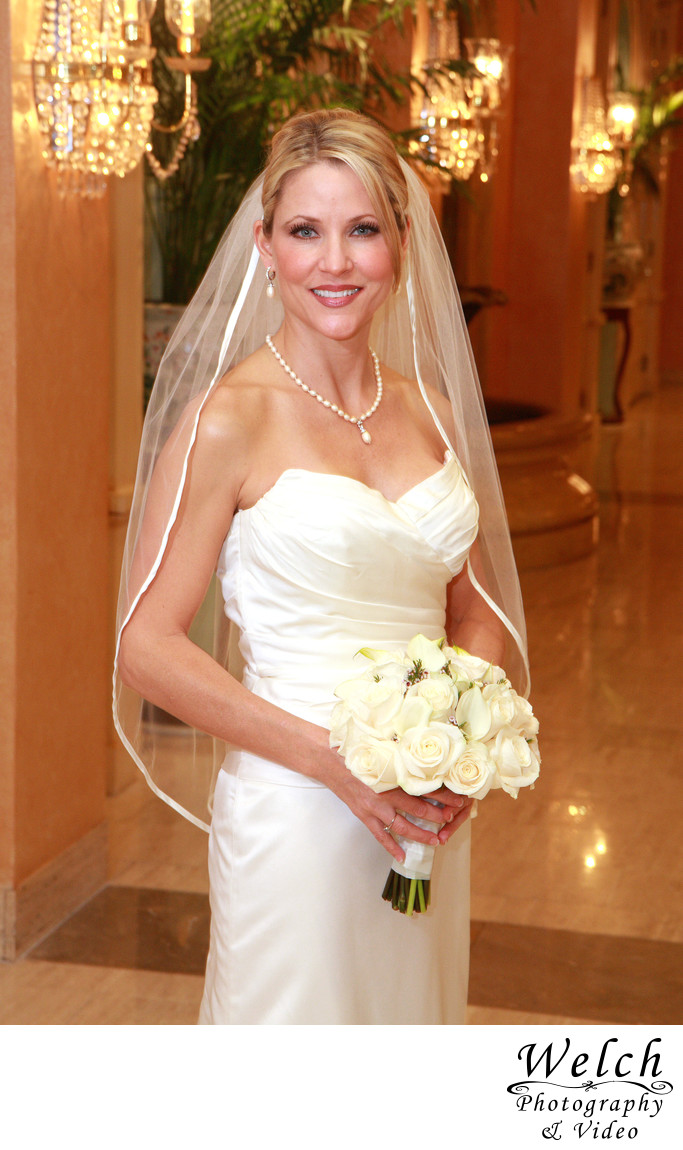 Thank you for taking the time to read this, we'll be thrilled to be a part of your wedding and look forward to helping you with it.
Sincerely,
Robert & Lisa
Welch Photography & Video
Mandeville, LA
(985)845-8405
Special Tips from Some of Our Past Brides!
Alicia Chauvin
Alicia & Jason | Wedding Photographers | Holy Name of Jesus | New Orleans, LA
Submitted on 2010/06/13 at 5:22 pm
I am Very Happy with Everything concerning Our Wedding Day!!! Concerning Photography, Robert did an Amazing Job of capturing Every Aspect of our Big Day. We also decided to take Engagement Photos as well as Bridal Photos. It was All Very Relaxed. We knew that we wanted our Engagement photos taken at Audubon Park and Downtown, and I wanted my Bridal Pictures taken at Longue vue Gardens. Throughout the process, Robert helped us with scenes and locations that would really make for Beautiful pictures.
One of the Biggest Pieces of Advice that I could give a future Bride was given to me the day before my wedding by the church coordinator. That is: As you are walking down the aisle remember to look to either side and see the guests who have come to share in this Beautiful Day. Although that day flew by So Fast, I can still remember exactly who I saw as I as I walked down the aisle. Also, my guests noticed and were appreciative of that smile and eye contact.
I would Definitely suggest Welch Photography and Video to anyone wanting a Superb Experience and Beautiful Pictures and Video that you will always Cherish!!!
Shelly Ritter Dyar
Submitted on 2010/06/03 at 1:48 pm
Shelly & Brett Wedding Photographer | Fleur de Lis Event Center | Mandeville, LA
Thank you so much for everything you've done for us! you were AMAZINGLY patient with me through the questions, NOLA portraits, wedding, and doing the book!! Having those NOLA pictures done before the wedding really helped ease my mind the night of; i was able to relax more! And I have to give a shout out to my florists, Jon and James at Florist of Covington! i literally picked out the colors only and they really delivered on design! it's as if they could read my personality and taste! I think the glue to the whole thing was really my bridesmaids..i would've fallen apart without my girls! Thanks again for everything!